My husband and me, we aren't really costume people. Well, not my family's idea of costume people. Every year my family throws a Halloween party and it's kind of a big deal. Everyone goes all-out on their costumes. And they are seriously very impressive. Every detail is insanely awe-worthy.
My husband and I dress up, don't worry. We're just more of the less is more type of costum-ers. We tend to lean toward a less bedazzled approach. It's all a matter of preference. But I happen to think we're quite clever.
Of course when I say we, I mean me.
My husband just wears whatever I tell him to. He's incredibly supportive.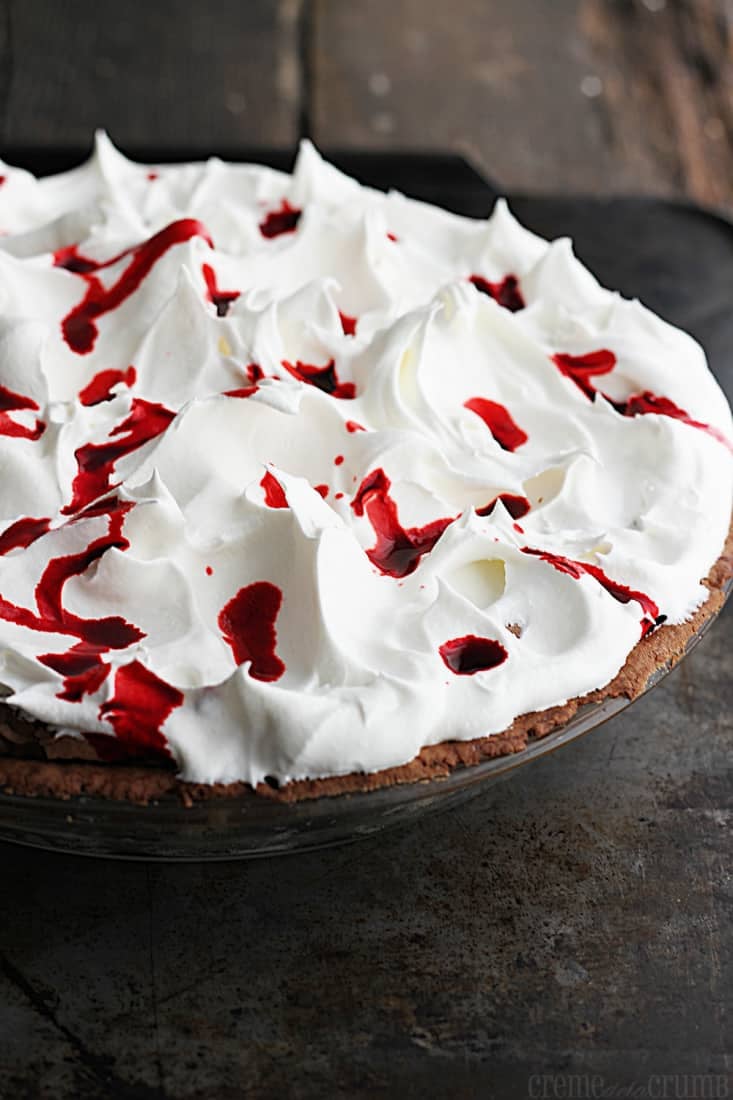 Last year, we were cereal killers. No, that's not a typo. Cereal killers. We wore white t-shirts that each said "killer" across the chest. We carried around a box of Captain Crunch with a large dagger coming out the top. The back of my shirt said "he did it". Bet you can't guess what his said.
"She did it."
Clever right?
This year my pre-conceived plan for our costume fell apart at the seams (quite literally)  tonight an hour before the party. So I conjured up some of that last-minute genius I keep stored for occasions just like this. about 45 minutes I had plan B ready to go.
Two t-shirts covered in dirt and grass stains.
One white pail with a water spout.
And an oozing faux wound on my husband's forehead.
Presto-costume. Jack & Jill.
Oh and you're probably wondering about this dessert! I made it. For the party of course. And it was as delicious as it was gruesome. Thank goodness I took a few pictures beforehand because every. single. crumb. is gone.