Juicy seared Lemon Teriyaki Chicken slathered in sweet and tangy sauce – perfect with veggies and rice for an easy 30 minute meal!
I have two words for you: lemon. teriyaki.
I'm a sauce person. I think it's a family trait because my whole family consists of sauce people. And by sauce people, I mean we want fries with our ketchup you know? Ask any one of my siblings and they'll tel you the most obnoxious thing about ordering french fries is when you ask for ketchup for your fries and the guy behind the counter hands you three packets.
Three? Really?? I need A LOT of ketchup. Three packets is maybe enough for what, seven fries? Well I ordered a large sooooo….. I'm gonna need a little more than three packets people. And if you don't get with the program here I'm going to have to start taking some drastic measure.
Like packing my own bottle of Heinz.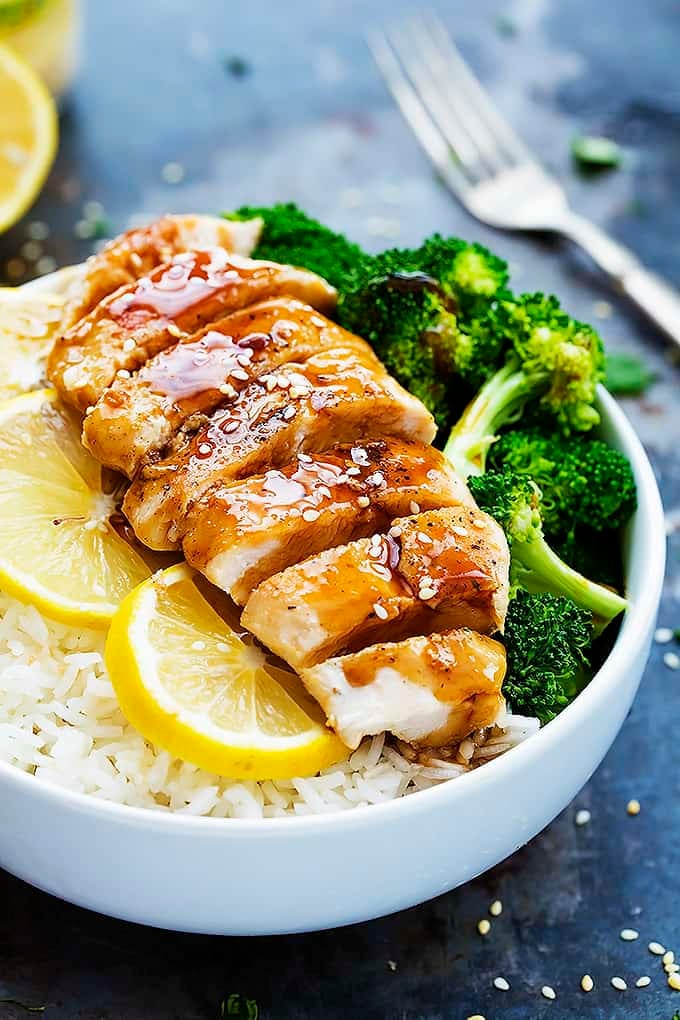 But it's not just ketchup. The issue persists with ranch dressing, hot sauce, bbq sauce and lemon teriyaki sauce. Sweet, savory, tangy lemon and teriyaki sauce poured over chicken and veggies. It's allll about that sauce.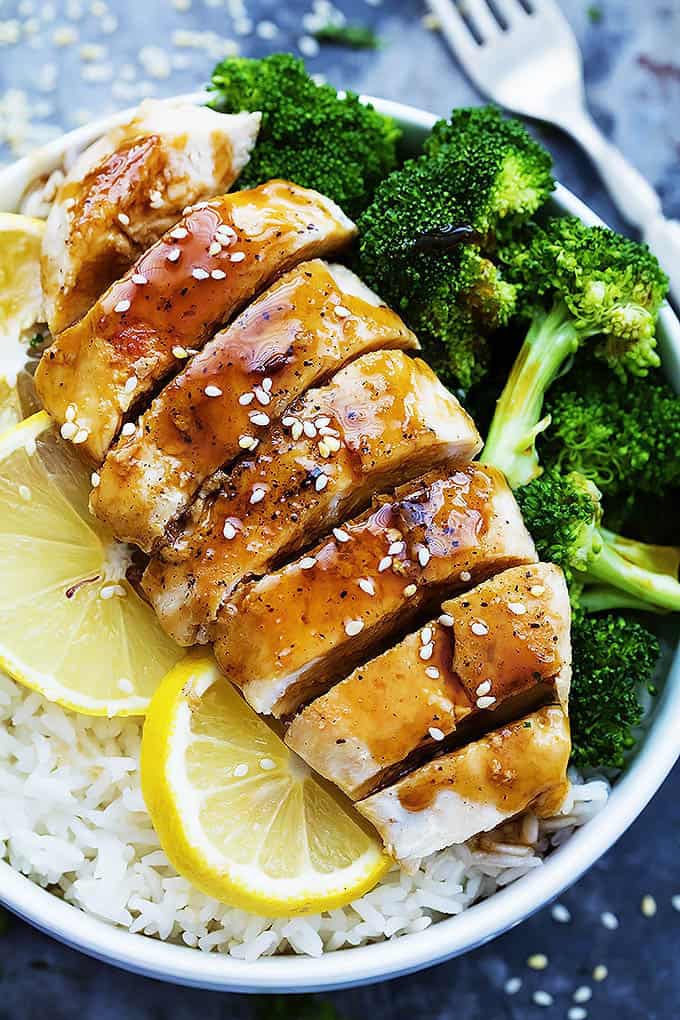 This dish is perfect for busy nights. The whole thing comes together in less than 30 minutes and you can pair that chicken with any of your favorite veggies – I chose broccoli but snow peas, carrots, and zucchini are on my must-have list for next round on this dish.
And a double order of the sauce!!
Please.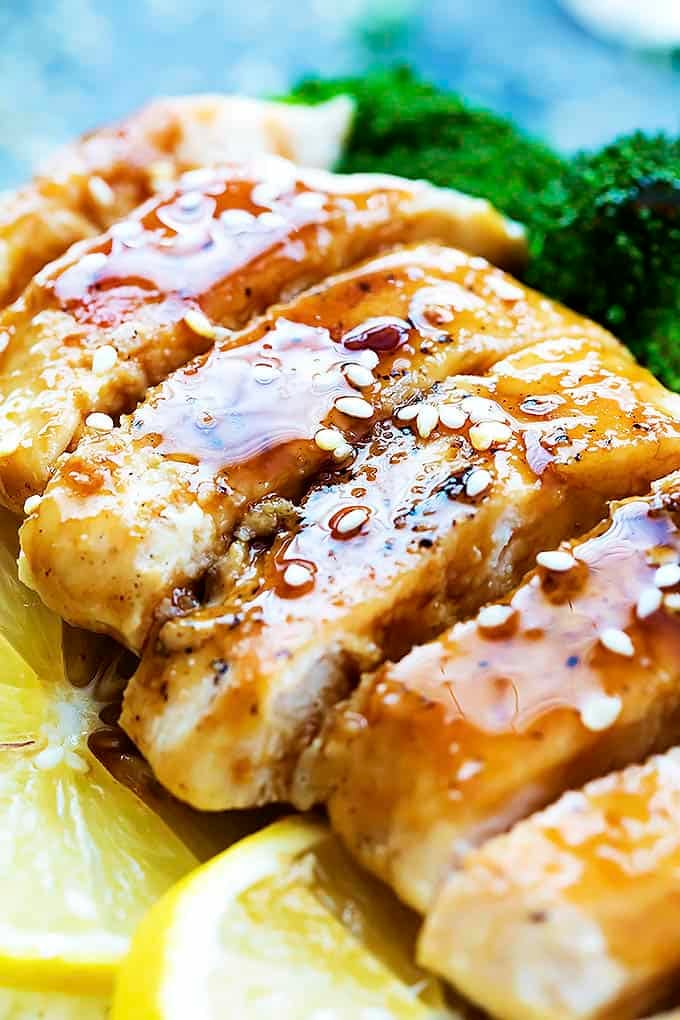 If you liked this recipe, you should try my Best Teriyaki Sauce recipe next!
Lemon Teriyaki Chicken
Juicy seared chicken slathered in sweet and tangy lemon teriyaki sauce -perfect with veggies and rice for an easy 30 minute meal!
Ingredients
4

boneless skinless chicken breasts

-

pounded to even thickness

salt and pepper

-

to taste

½

cup

sugar

⅓

cup

water

¼

cup

soy sauce

juice of 1 medium lemon

¼

cup

rice vinegar

½

teaspoon

sesame oil

2

teaspoons

minced garlic

1 ½

tablespoons

honey

1

tablespoon

corn starch

2

tablespoons

cold water
Instructions
Grease a large pan or skillet. Season chicken breasts with salt and pepper. Place chicken breasts in your skillet and cook over medium heat for 5-8 minutes on each side or until chicken is cooked through.

Add sugar, 1/3 cup water, soy sauce, lemon juice, rice vinegar, sesame oil, garlic, and honey to a medium sauce pan. Stir over medium-high heat until mixture comes to a boil. Stir together corn starch and water, add to sauce and stir until thickened.

Serve chicken over rice and/or with your favorite veggies and top with lemon teriyaki sauce. Garnish with sesame seeds if desired.
Notes
Add crushed red pepper flakes to taste to add a spicy kick to the teriyaki sauce. 
Nutrition
Calories:
275
kcal
,
Carbohydrates:
35
g
,
Protein:
26
g
,
Fat:
3
g
,
Saturated Fat:
1
g
,
Trans Fat:
1
g
,
Cholesterol:
72
mg
,
Sodium:
943
mg
,
Potassium:
460
mg
,
Fiber:
1
g
,
Sugar:
32
g
,
Vitamin A:
34
IU
,
Vitamin C:
2
mg
,
Calcium:
14
mg
,
Iron:
1
mg