This Baked Cheesy Ranch Zucchini is so easy and tasty it makes the perfect appetizer or side dish!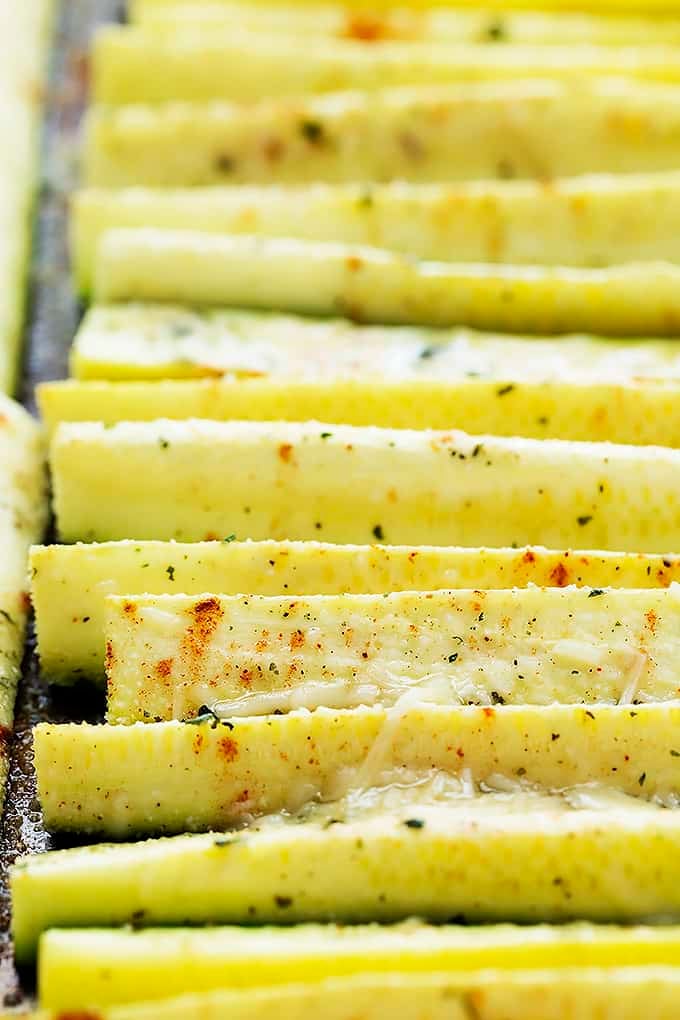 I made you another zucchini recipe – don't be mad okay?! You're not mad right? Because you can't turn down savory garlic cheesy zucchini when it's staring you in the face.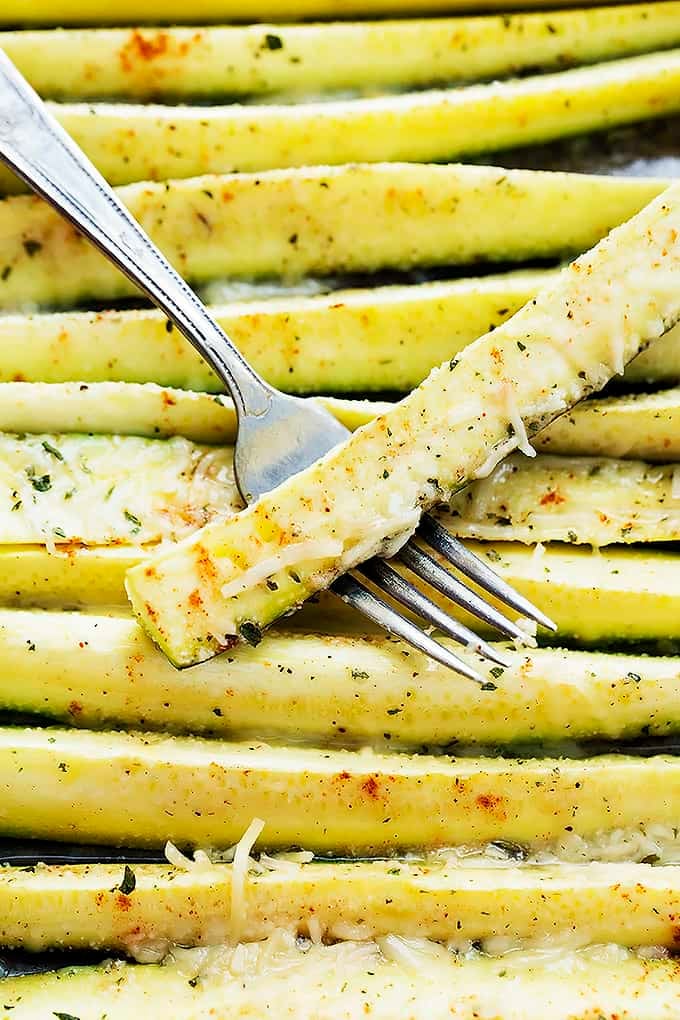 This right here, is how to eat your veggies people. Covered in garlic-y cheesy parmesan-y savory spicy goodness. If you're feeling up to it do not miss out on that little kick you can get from the spicy cayenne pepper – it's amazing!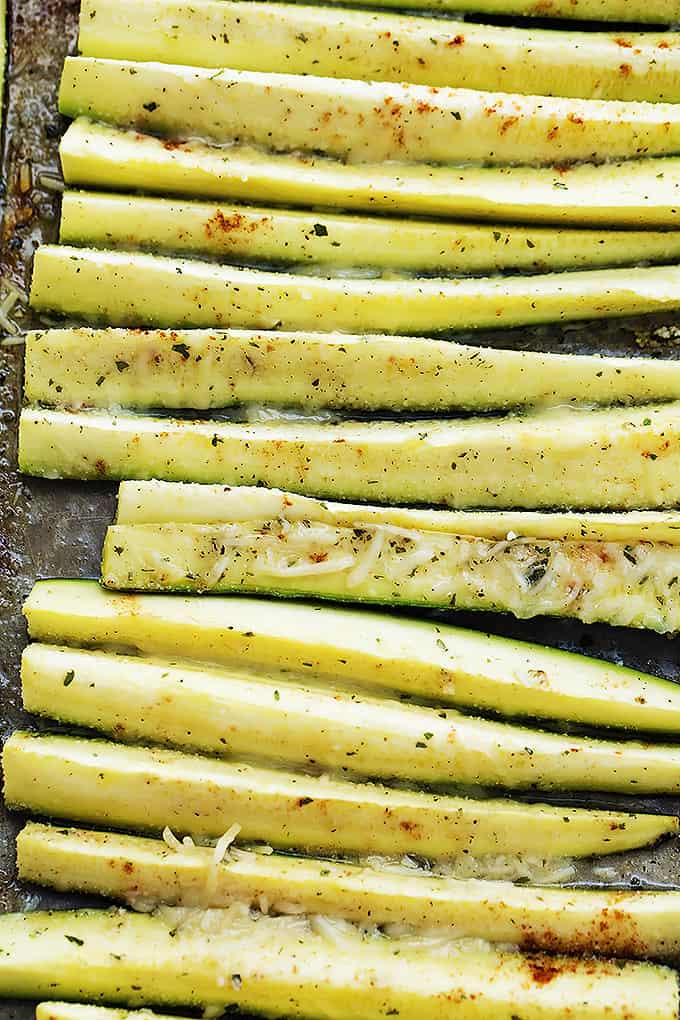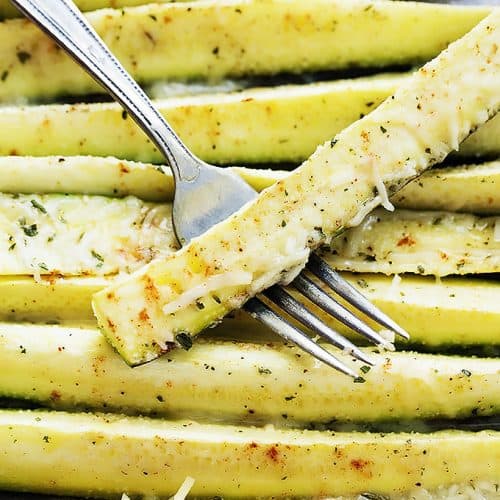 Baked Cheesy Ranch Zucchini
Ingredients
3-4

medium

zucchini

salt and pepper to taste

2

teaspoons

garlic powder

1/2

teaspoon

cayenne pepper

(optional)

2

tablespoons

ranch seasoning

1/4

cup

grated parmesan cheese
Instructions
Preheat oven to 375 degrees and lightly grease a baking sheet. Trim the ends of the zucchinis off. Slice each zucchini in half, then slice each half into 3 long wedges.

Place all the zucchini wedges in a single layer on the prepared baking sheet. Sprinkle with salt and pepper, garlic powder, cayenne pepper, ranch seasoning, and parmesan cheese.

Bake zucchini for 10-15 minutes until fork-tender and cheese is melty. Serve immediately.