Easy Creamy Macaroni and Cheese is a cinch to whip up in 30 minutes or less, and made lighter than traditional mac and cheese with lowfat milk and no heavy cream! 
This post is in partnership with Milk Life. All opinions are my own.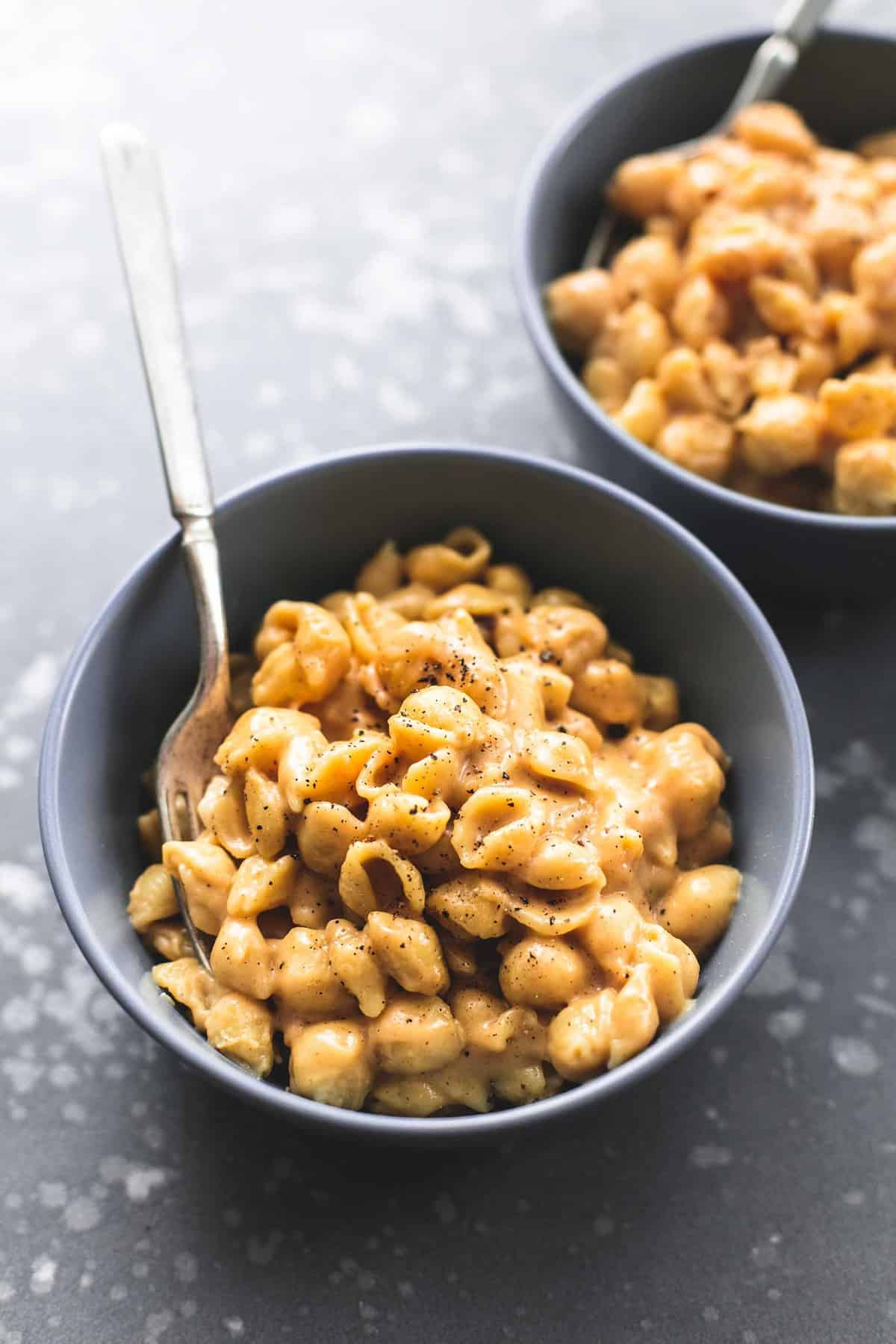 I'm thrilled to have partnered up with the good folks at Milk Life to bring you this super delicious recipe, perfect for the whole family, from mom and dad right down to your picky little toddlers.
And I know it is toddler-friendly because my twin toddlers love this dish! It's one of the few I know I can trust that they will eat with us for dinner because it's macaroni and cheese, one of their top five favorite foods. The difference here is that it's made with lowfat dairy milk for a healthier twist on your usual homemade macaroni and cheese, and it's got that grown-up taste that boxed mac and cheese just doesn't so it's great for my husband and myself as well!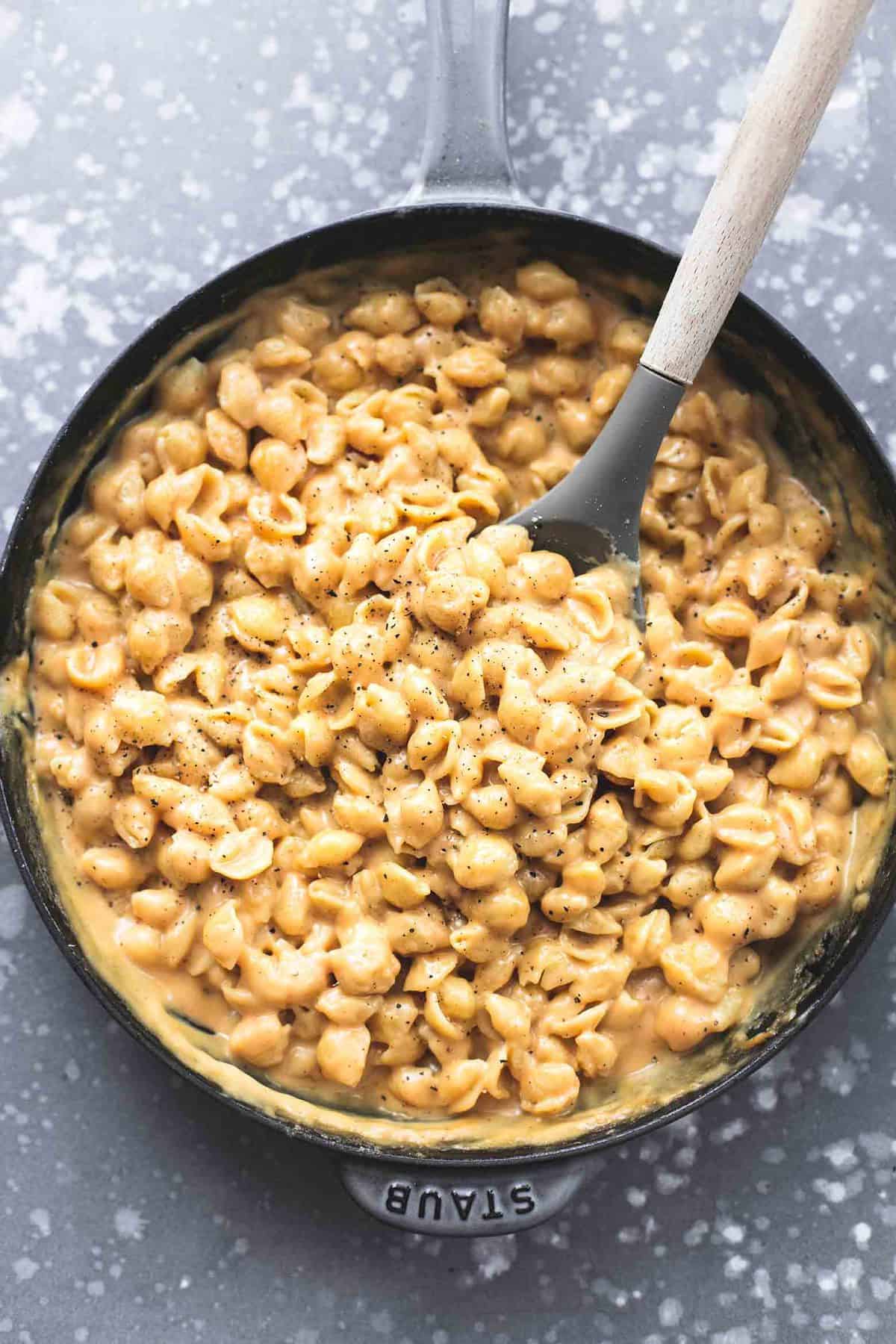 I recently found out that one out of two kids, ages nine and up, are falling short on calcium, vitamin D and potassium in their diets – nutrients they need to grow up strong. Likewise, most kids younger than 9 are falling short on vitamin D and potassium as well. That's crazy! I've got two little ones and another on the way and it makes me wonder – could I be doing more for my kids to make sure they're getting the essential nutrients they need??
Real dairy milk is a simple, wholesome way to help kids get natural protein and balanced nutrition to help them grow up strong, and it's the number one food source for calcium, vitamin D, and potassium.  And the great news is – they already love it! Unlike the Battle Of The Veggies that ensures every night at dinnertime, my kids will happily guzzle down a glass of milk with their dinner, making it easy for me to get more milk into their daily routine.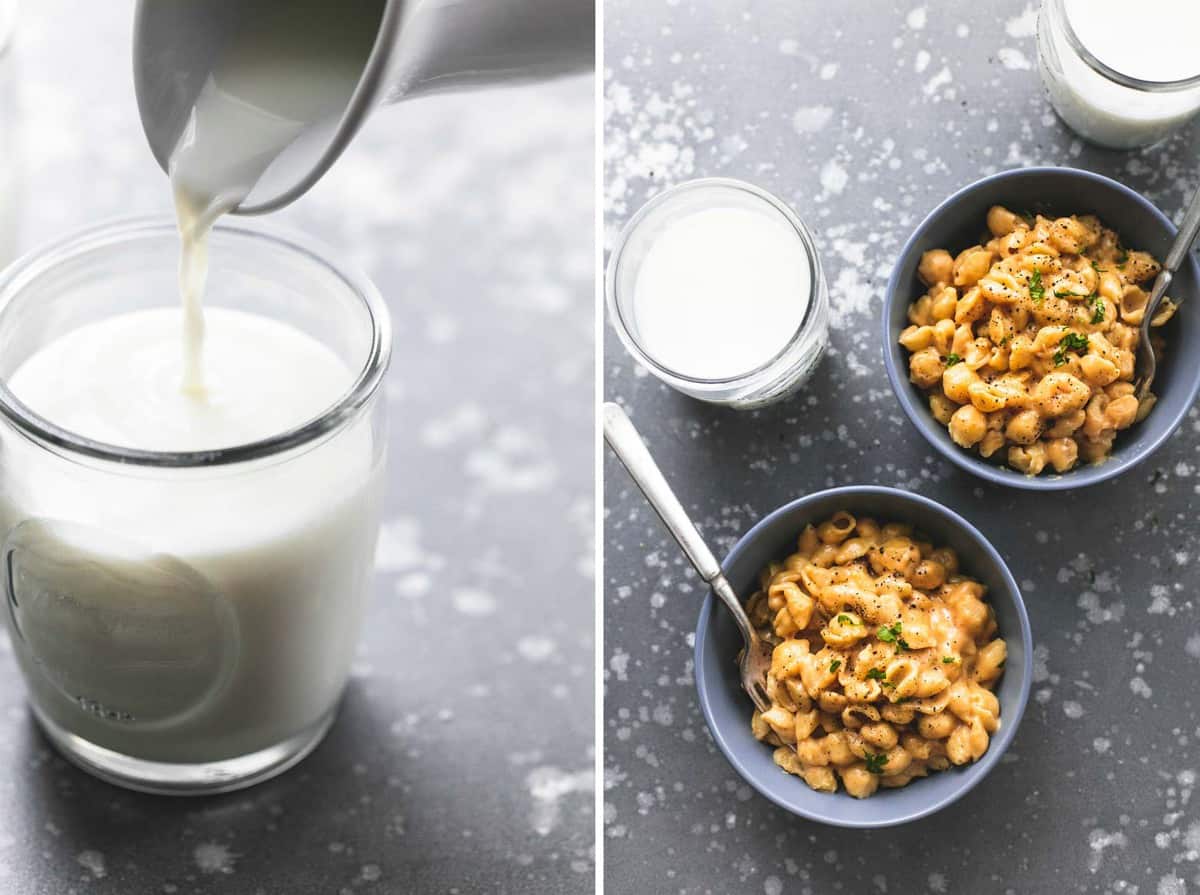 I get especially excited when I can incorporate milk into my kids main meal in addition to a glass on the side, which is why I love whipping up this Easy Creamy Macaroni and Cheese recipe! It packs a whopping 2 cups of milk in the recipe, so we are all getting an extra dose of those much-needed nutrients.
This is one of my favorite ways to Pour More Milk! For more ideas on how you can #pourmoremilk and step up your milk game, visit PourMoreMilk.com for lots of creative ideas and tasty recipes!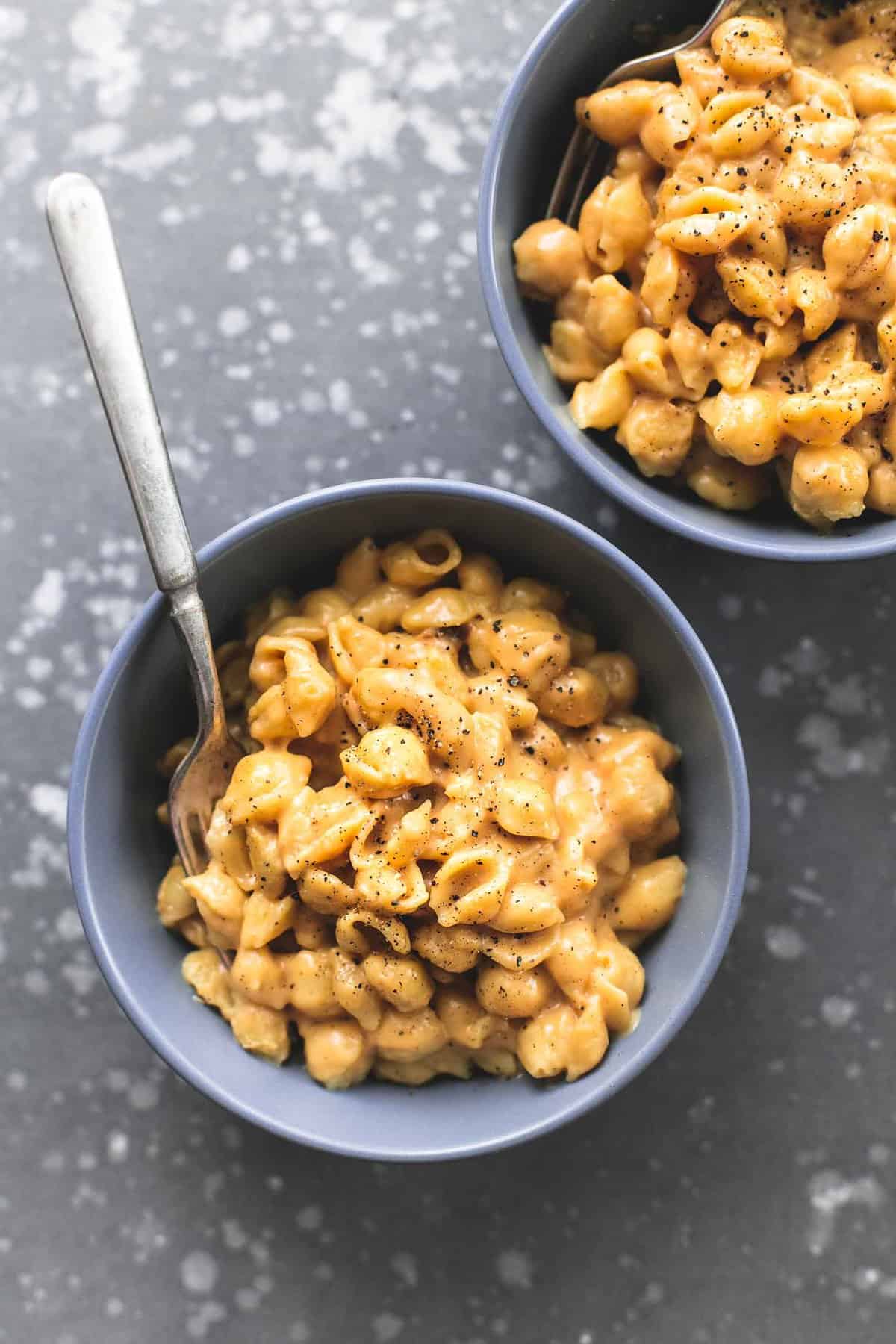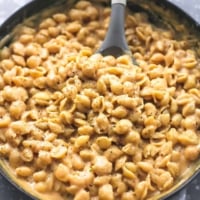 Easy Creamy Macaroni and Cheese
Easy Creamy Macaroni and Cheese is a cinch to whip up 30 minutes or less, and made lighter than traditional mac and cheese with lowfat milk and no heavy cream!
Ingredients
12

ounces

small pasta noodles like elbows or shells

2

teaspoons

olive oil

3

tablespoons

butter

3

tablespoons

flour

2 ½

cups

whole milk

-

see note

½

teaspoon

garlic powder

2

cups

freshly grated sharp cheddar cheese

salt and pepper to taste
Instructions
Add pasta to a pot of boiling salted water, boil til tender, then drain and rinse with cold water. Toss pasta with 2 teaspoons oil and set aside.

In a large skillet melt butter over medium-high heat. Stir in flour. Very gradually whisk in 2 cups milk until smooth and creamy. Stir in garlic powder.

Stir in cheese until completely melted and fully incorporated. Add a little milk if needed (up to 1/2 cup) to thin the sauce if it is too thick for your liking. Season with salt and pepper to taste.
Notes
Feeds 4 adults or 4-6 people when feeding small kids.
The cheese: make sure to use freshly grated cheese and not pre-shredded cheese. Pre-shredded cheese is packaged with a coating that keeps it from sticking together in the package, but also keeps it from melting properly and will give your sauce a grainy texture. 
The milk: low fat content can give your sauce a grainy texture, I suggest a higher fat content (whole milk works great!) for a super creamy, rich sauce. 
Nutrition
Calories:
683
kcal
,
Carbohydrates:
77
g
,
Protein:
31
g
,
Fat:
27
g
,
Saturated Fat:
15
g
,
Cholesterol:
76
mg
,
Sodium:
434
mg
,
Potassium:
472
mg
,
Fiber:
3
g
,
Sugar:
11
g
,
Vitamin A:
832
IU
,
Vitamin C:
1
mg
,
Calcium:
612
mg
,
Iron:
2
mg