Easy 3 ingredient old fashioned potato candy (no bake) is such a delicious and addictive treat – perfect for peanut butter lovers and neighbor gifts!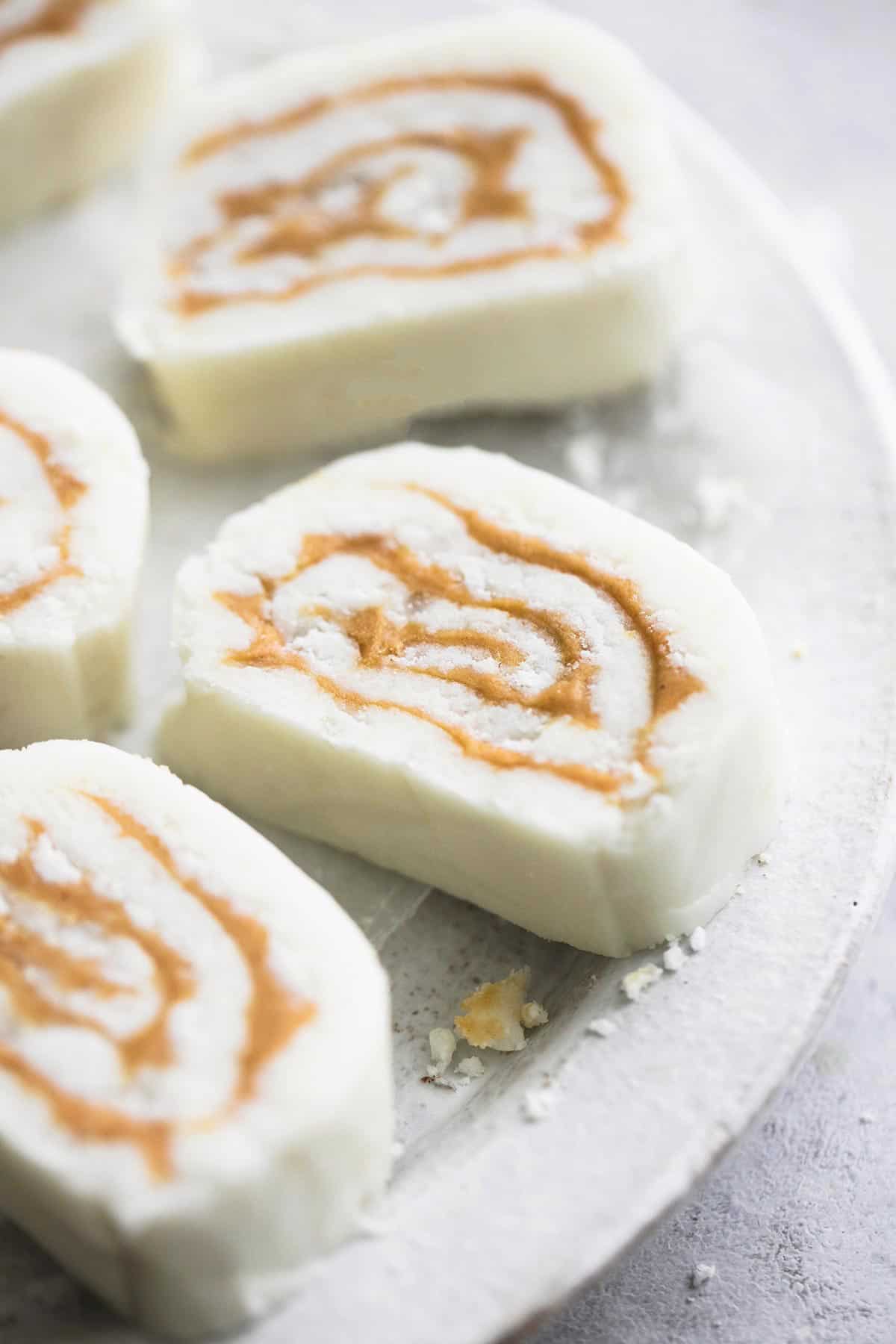 Holidays are the perfect time to enjoy oldies but goodies. My mom is a fantastic candy maker and one of the things I look forward to the very most about this season is getting to taste her incredible confections. Her soft caramels, peanut brittle, and English toffee are practically famous and everybody begs for a sample of each batch she makes. I've tried to replicate some of her treats but no one makes it quite like she does. I guess that's just how it goes when you've been making candy for 40 years!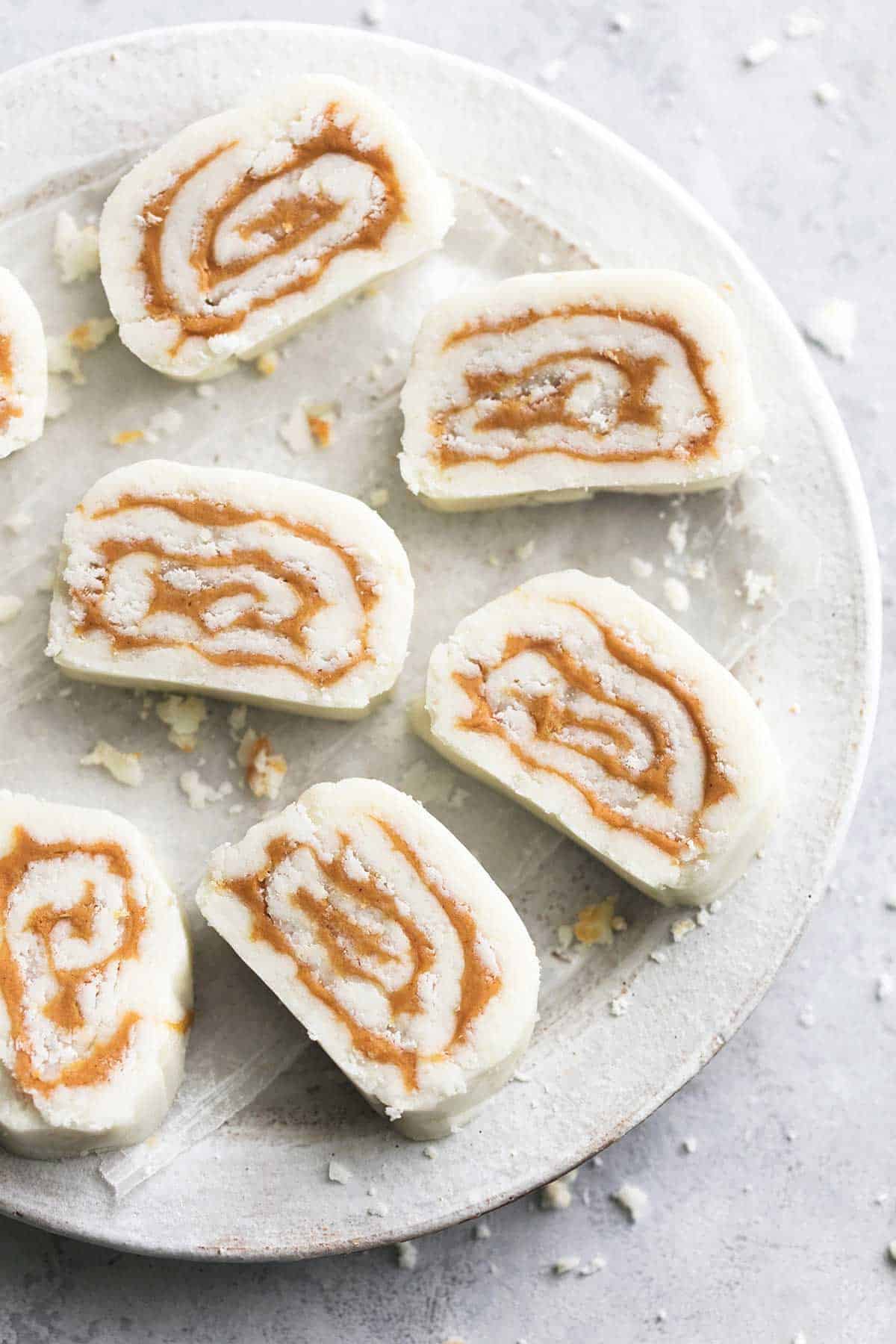 This is one old fashioned Christmas candy you just can't mess up though. It's only three ingredients (four if you're feelin' craaaaazy) and no bake. I repeat NO BAKE. The only thing that even requires heat is a little bit of boiling for the potato. And while we are on that note… POTATO in candy??? Sounds nuts doesn't it??
I thought so to but it absolutely works and no it doesn't taste like potato at the end. The starch in the potato is what turns regular old powdered sugar into something resembling fudge or divinity. It's a little bit of Christmas candy magic I tell ya.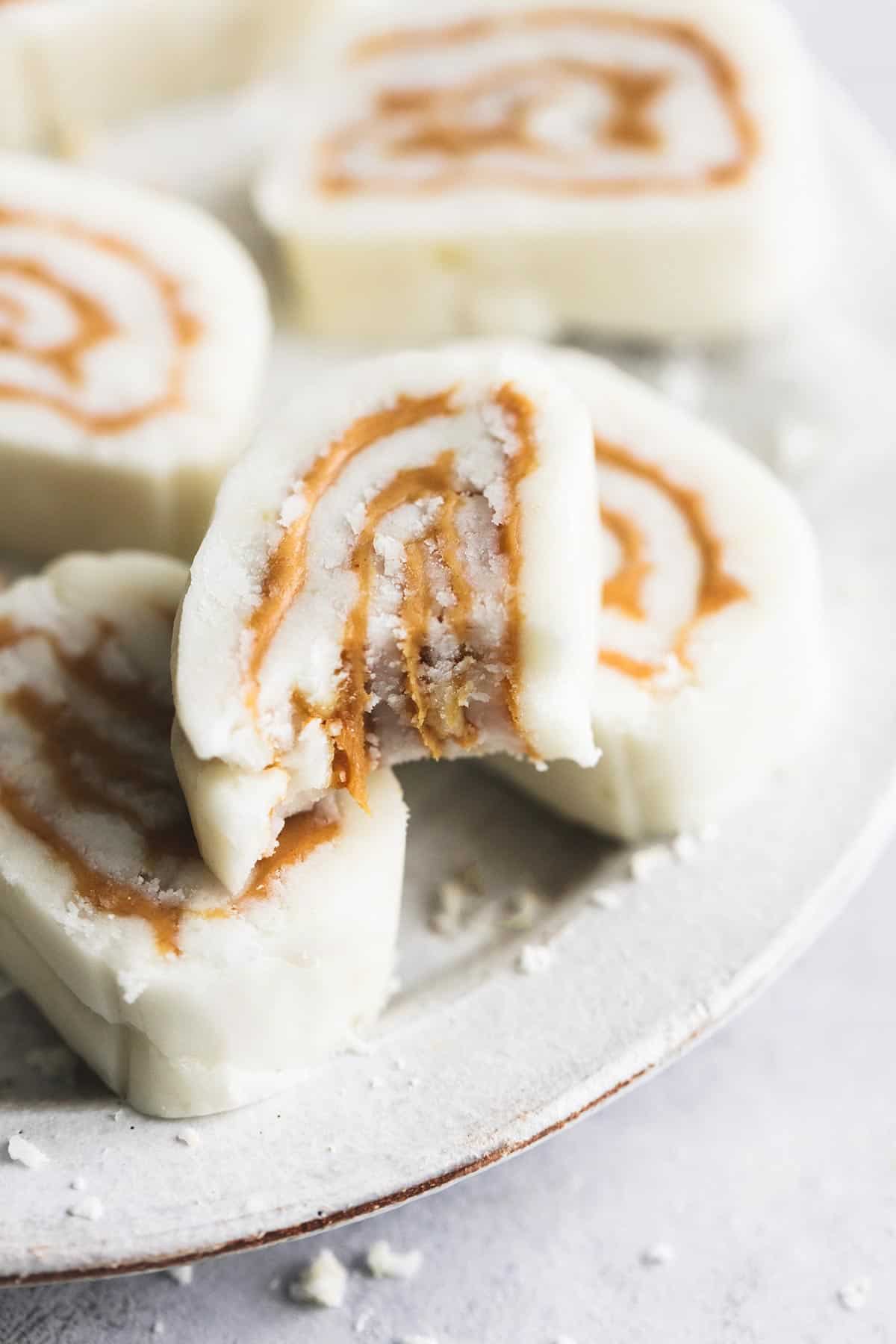 The traditional way to make this potato candy is to spread peanut butter in the center, but it's 2016 and we live on the edge so if you have a particular affection for cookie butter or something similar, use that! This no bake potato candy is absolutely addictive and makes the perfect party treat or neighbor gift. Try it out! You'll loooove it.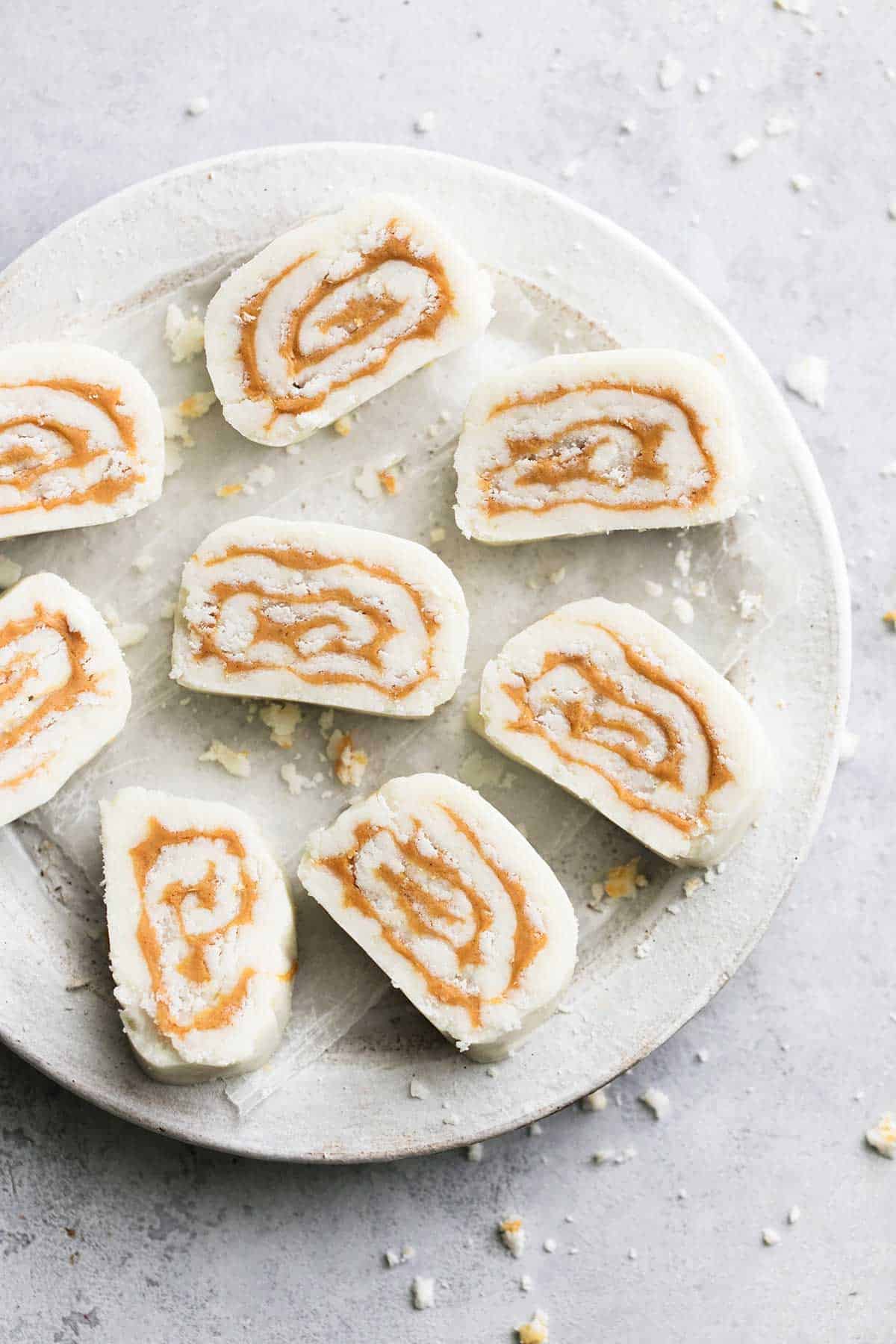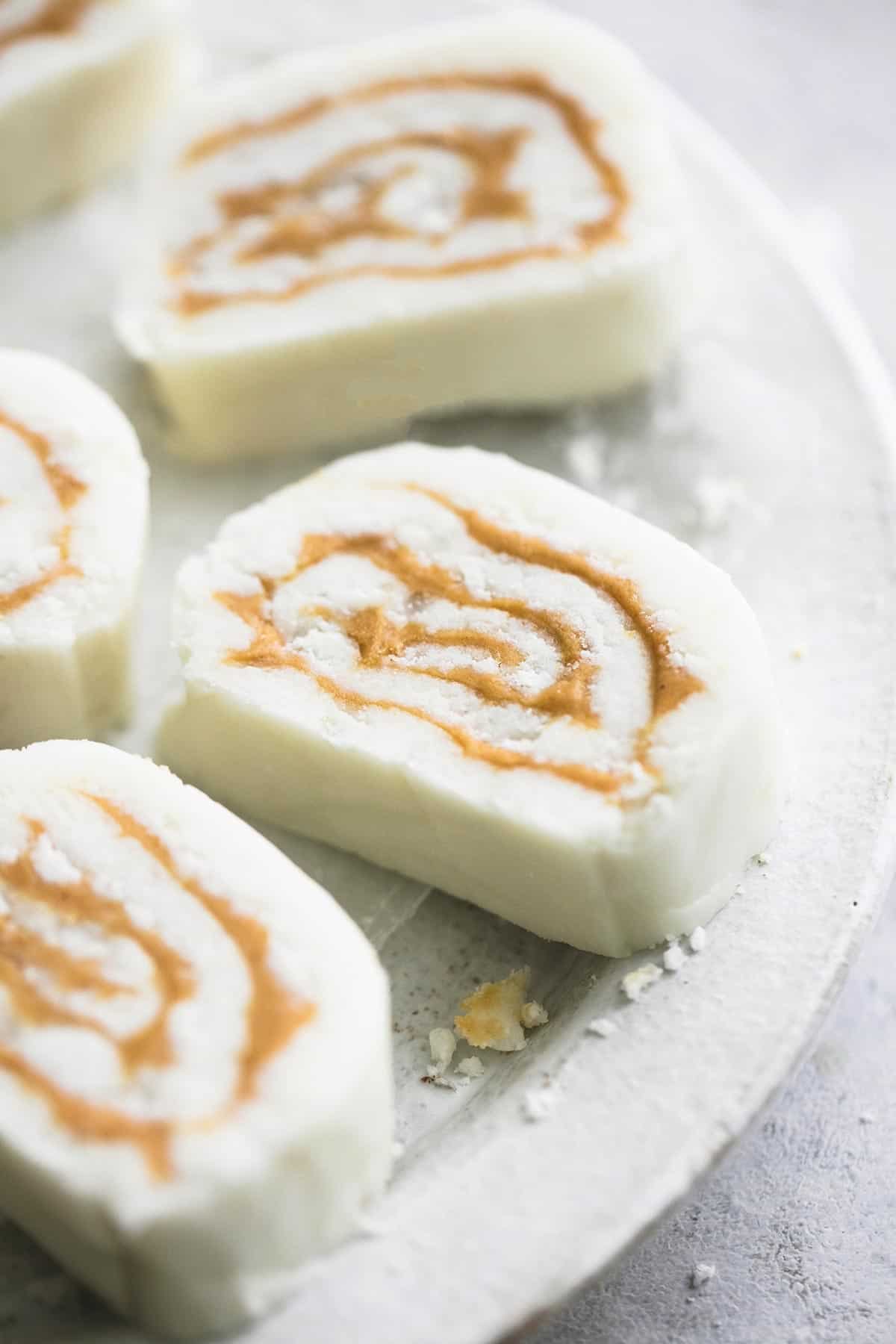 3 Ingredient Old Fashioned Potato Candy (no bake)
Easy 3 ingredient old fashion potato candy (no bake) is such a delicious and addictive treat - perfect for peanut butter lovers and neighbor gifts!
Ingredients
1

small potato (should fit in a 1 cup measuring cup, you can also use half of a medium potato) peeled and cut into 1-2 inch pieces

(alternate option: 1/2 cup plain mashed potatoes)

6-8

cups

powdered sugar

2/3

cup

peanut butter (or cookie butter)

1/2

teaspoon

vanilla (optional)
Instructions
Place potato in a smal pot, cover with water, and boil until very tender. Drain and transfer to a large bowl. Mash (or use a hand mixer) until smooth and lump-free.

Add 4 cups powdered sugar and mix until blended (will be a sticky mess and this point). If opting to use vanilla, mix in now. Mix in more powdered sugar, 1 cup at a time, until mixture is very thick (slightly thicker than cookie dough).

Lay down a large sheet of wax paper and sprinkle generously with powdered sugar. Transfer candy mixture to the wax paper and sprinkle the top with more powdered sugar. Roll out to 1/4 inch thick rectangle.

Spread peanut butter evenly over candy. Roll tightly (long side toward long side), then wrap in the wax paper. Cut in half crosswise and put the two halves inside a large resealable bag. Seal the bag and chill for at least 30 minutes until firm, or until about 30 minutes before ready to serve.

Unwrap candy and slice into 1-inch thick slices and serve or store in airtight container, chilled, up to 2 weeks.
Notes
Serving size: one piece each (makes about 24 pieces)