A creamy and healthy Berry Oat Breakfast Smoothie is the perfect start to the day! Whip one up in minutes and enjoy it's oaty fruity flavor!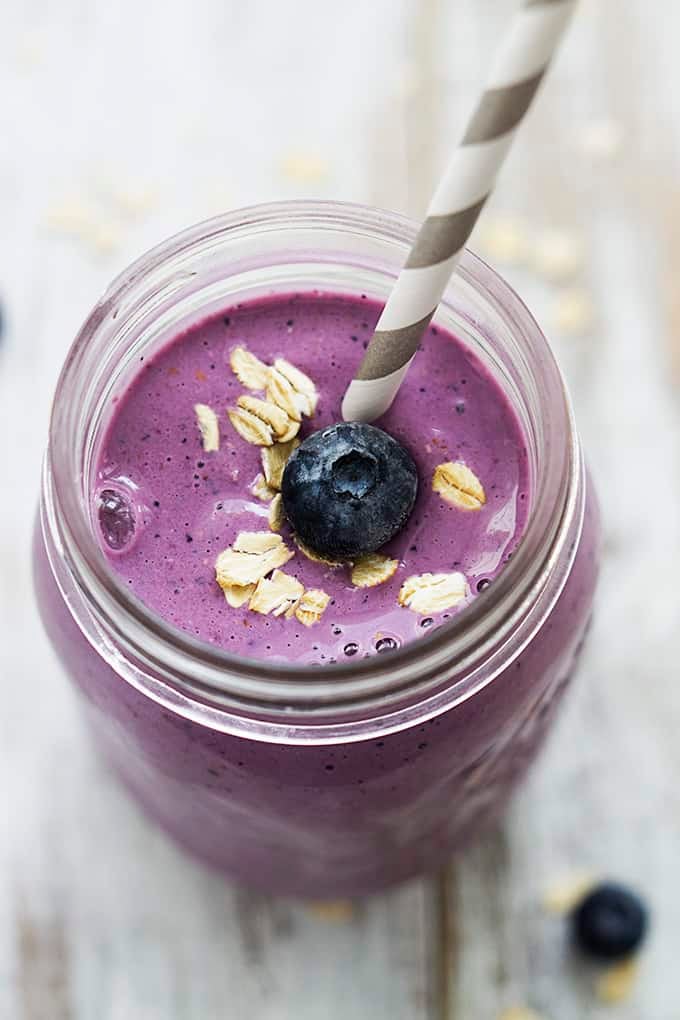 Good morning!
Or afternoon. Or midnight. I have no idea when you'll be reading this. But hopefully at some point you'll be taking a quick glance at this in the morning time because you'll be whipping up this oaty berry refreshing goodness for yourself. And when you do….
Good morning sunshine.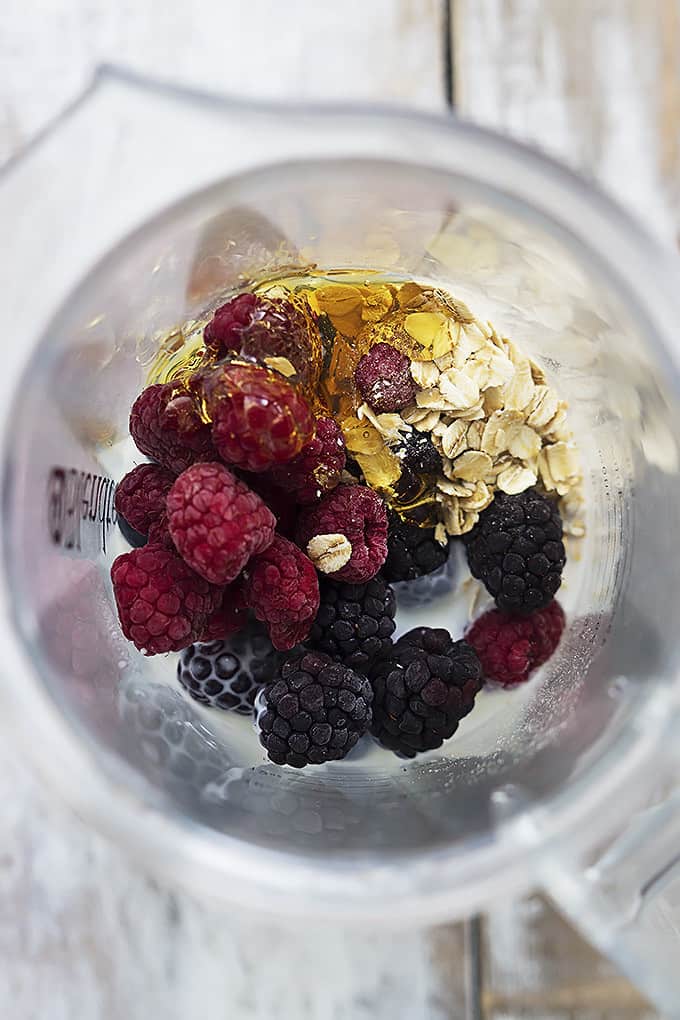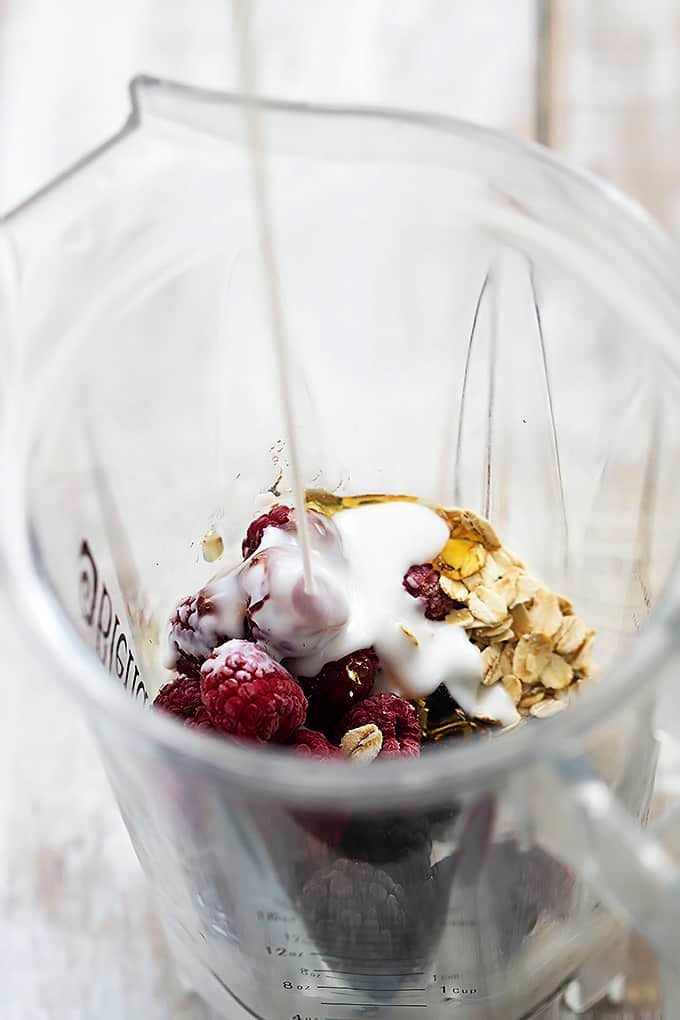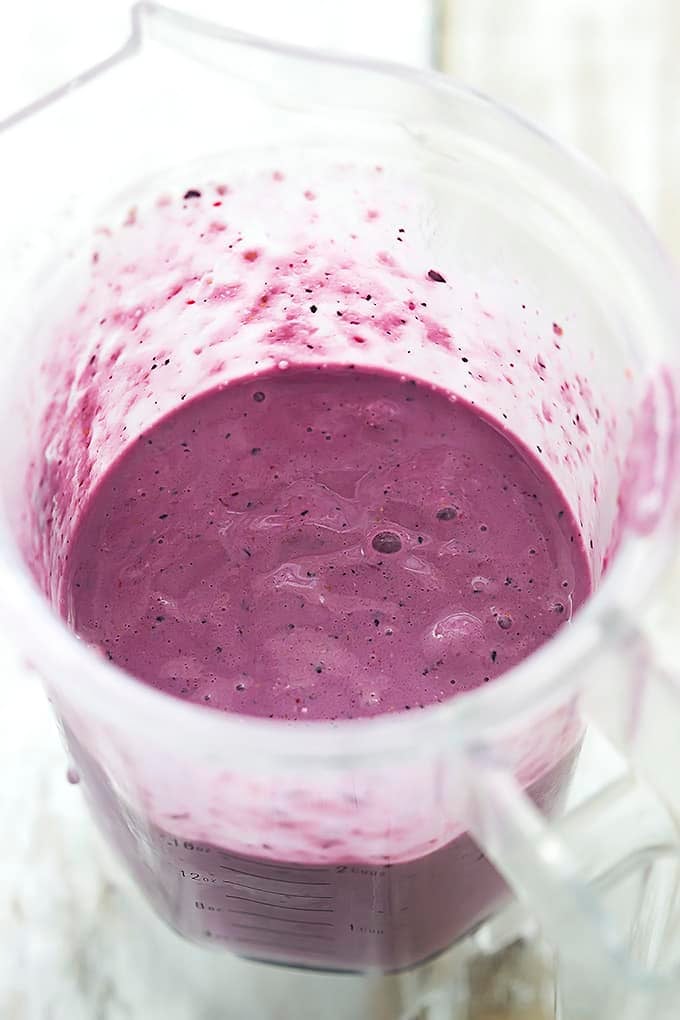 This is a two-step recipe you're going to love. (Can you really even call it a recipe when it only has two steps??)
Step 1 – dump everything in blender.
Step 2 – blend to creamy perfection.
Step 2.5 – slurp your way to an excellent morning.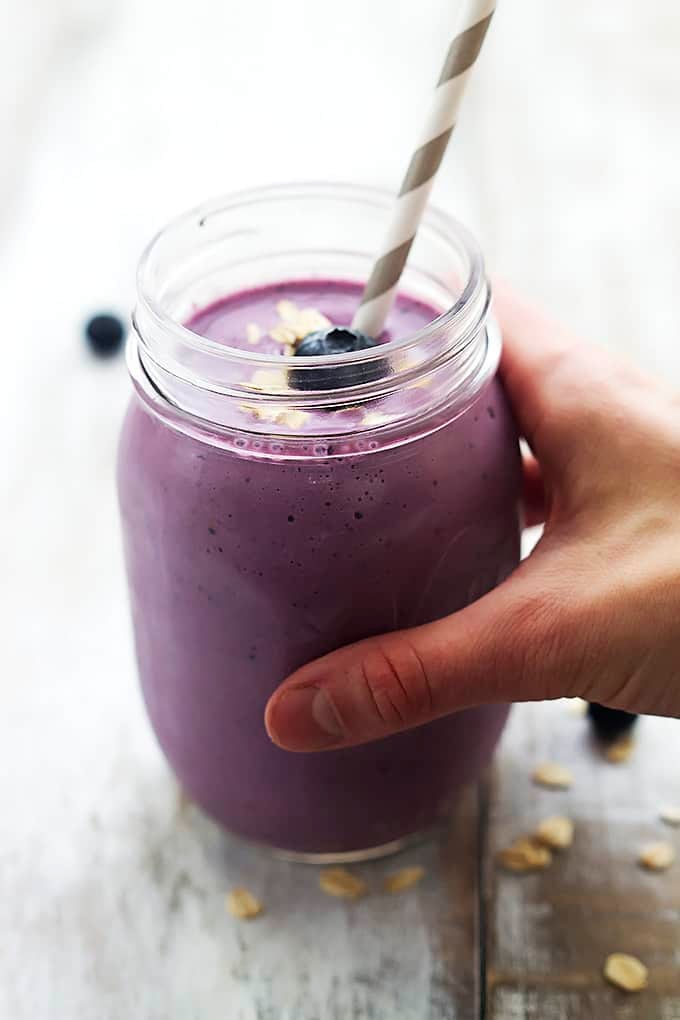 So when will this be happening for you? Tomorrow for a mid-week pick-me-up? Saturday for a weekend hoorah! ?  How about we ditch the breakfast part and just make it right now?
Yeah I like that idea.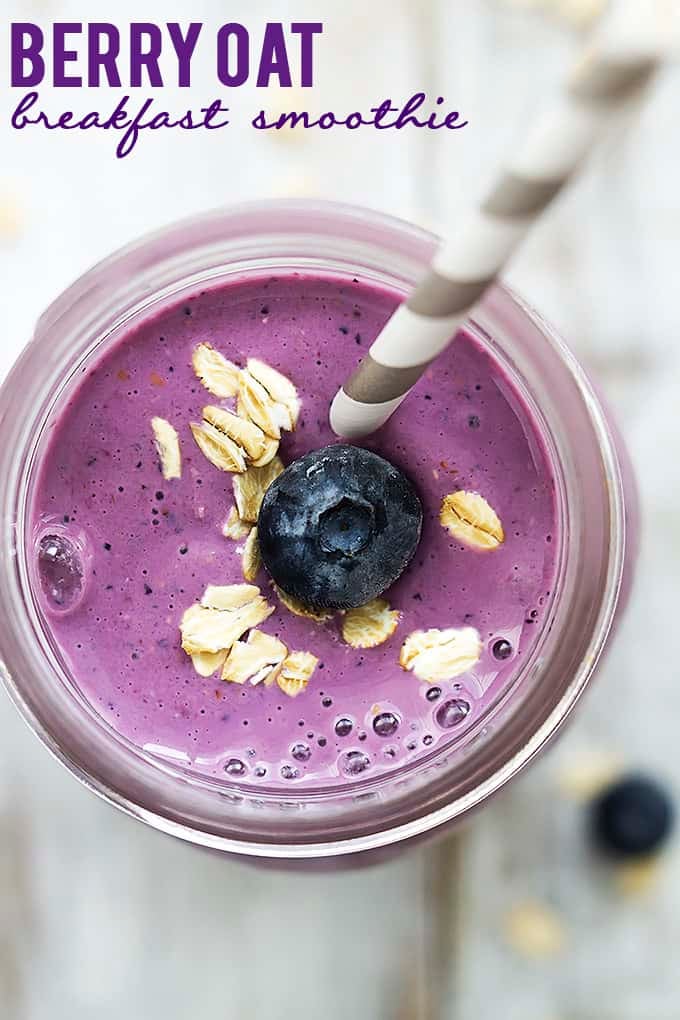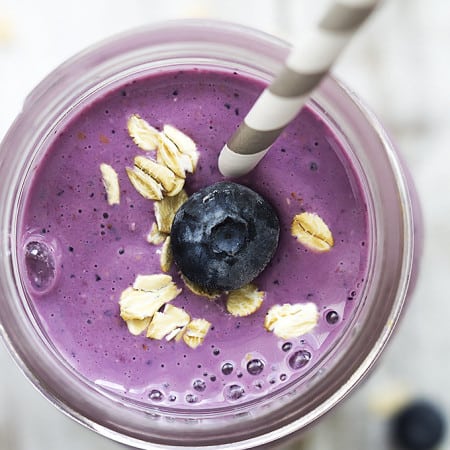 Berry Oat Breakfast Smoothie
Ingredients
1/2

cup

old fashioned rolled oats

1

cup

milk

(more as needed)

1/2

cup

frozen berries

3

tablespoons

honey

(or to taste)

1/3

cup

vanilla yogurt

or greek yogurt

1/4

cup

ice
Instructions
Add all ingredients to a blender. Cover tightly and pulse until ice is broken up, then puree until smooth. Taste and add sweeter if needed or milk if it is too thick. Serve immediately.
Notes
I used a combination of blueberries, raspberries, and blackberries - strawberries would be amazing too!