Here they are! My top 10 recipe picks for the ultimate Christmas cookie exchange! Easy, unique, traditional, they're all here! Number 10 is the recipe I use EVERY year for Santa on Christmas Eve!
COOKIE BUTTER CHOCOLATE CHIP COOKIES – Turn THE BEST traditional chocolate chip cookies into something truly irresistible with the addition of cookie butter! Extra rich, extra chewy, and the perfect blend of sweet with a hint of salty these are completely decadent.
CARAMEL STUFFED DOUBLE CHOCOLATE COOKIES – "These cookies are honestly one of the best cookies i've ever baked! i am a lover of all things cookie, but these are ranked right up there with my favorites. They are a little more work than the average cookie but they are well worth it. you will want to double the recipe though because you only get about 18 out of a single batch. Delicious!!!!" – Amy
BEST SUPER SOFT PEANUT BUTTER COOKIES – These are THE Best Super Soft Peanut Butter Cookies! Sink your teeth into that perfectly soft and chewy texture and you'll see why these are the only peanut butter cookies you'll ever need!
TURTLE THUMBPRINT COOKIES – Soft and chewy turtle thumbprint cookies with a melty chocolate and caramel pecan-topped center. The star of every holiday party!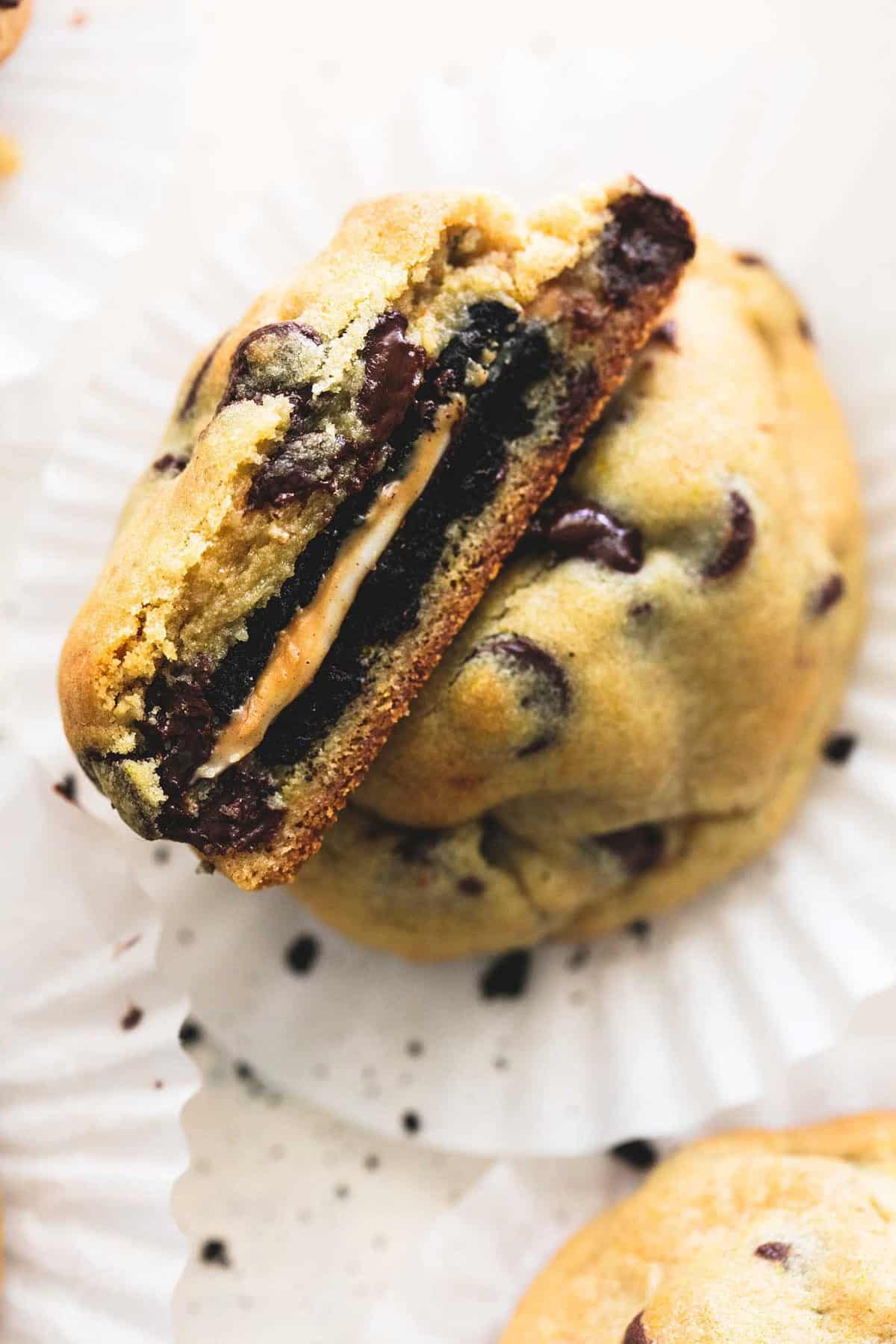 PEANUT BUTTER & OREO STUFFED CHOCOLATE CHIP COOKIES – Peanut butter, chocolate, Oreos… these cookies have it ALL!!
MAPLE GLAZED SUGAR COOKIES – Easy enough to get the kids involved, beautiful enough to impress every guest at your party and neighbor on your block, these sugar cookies are simply irresistible!
SALTED CARAMEL THUMBPRINT COOKIES – Chewy, sweet 'n salty, chocolatey deliciousness in cookie form! These little beauties are a cinch to make and a thrill to show off at your cookie exchange!
EGGNOG SNICKERDOODLE WHOOPIE PIES – "I Made these today and they Are absolutely amazing! Will definitely be making them again thiS holiday season." – Susanne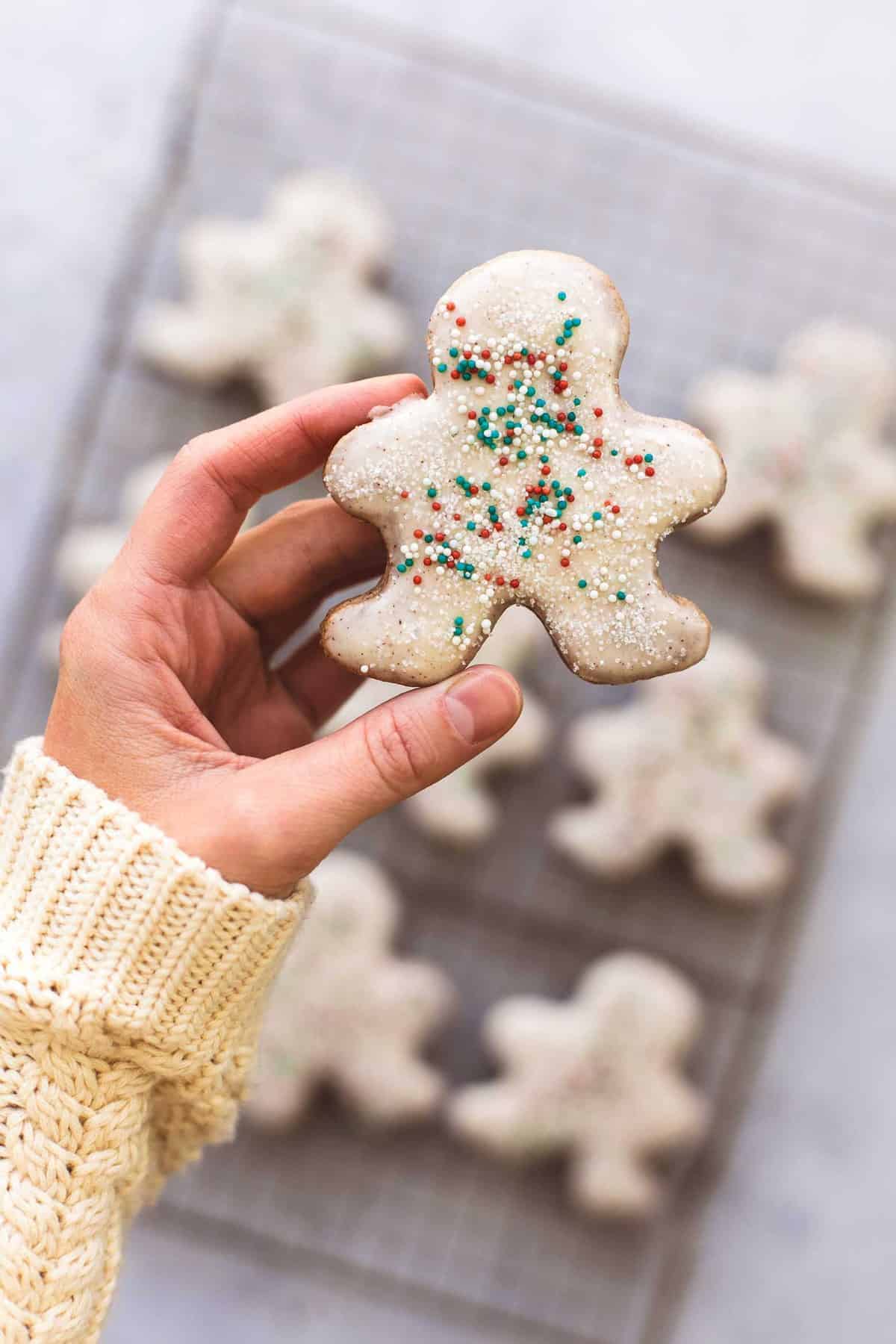 GINGERBREAD SUGAR COOKIES – Soft and sweet gingerbread sugar cookies, with light and airy texture and the perfect flavor. A must make for treat the holidays!
SANTA'S COOKIES (DOUBLE CHOCOLATE M&M COOKIES) – Santa's favorite cookies! Soft and chewy double chocolate chip pudding cookies with M&M candies. These are the cookies we make for Santa every single Christmas Eve!