High-protein, high-fiber Bran Muffins made in less than 30 minutes with the BEST flavor and texture. Perfect snack or on-the-go, make-ahead breakfast recipe!

For more deliciously perfect, quick, easy make-ahead breakfast recipes, give these popular recipes a try: Freezer Breakfast Burritos, Berry Oat Breakfast Smoothie, and Zucchini Bread Muffins.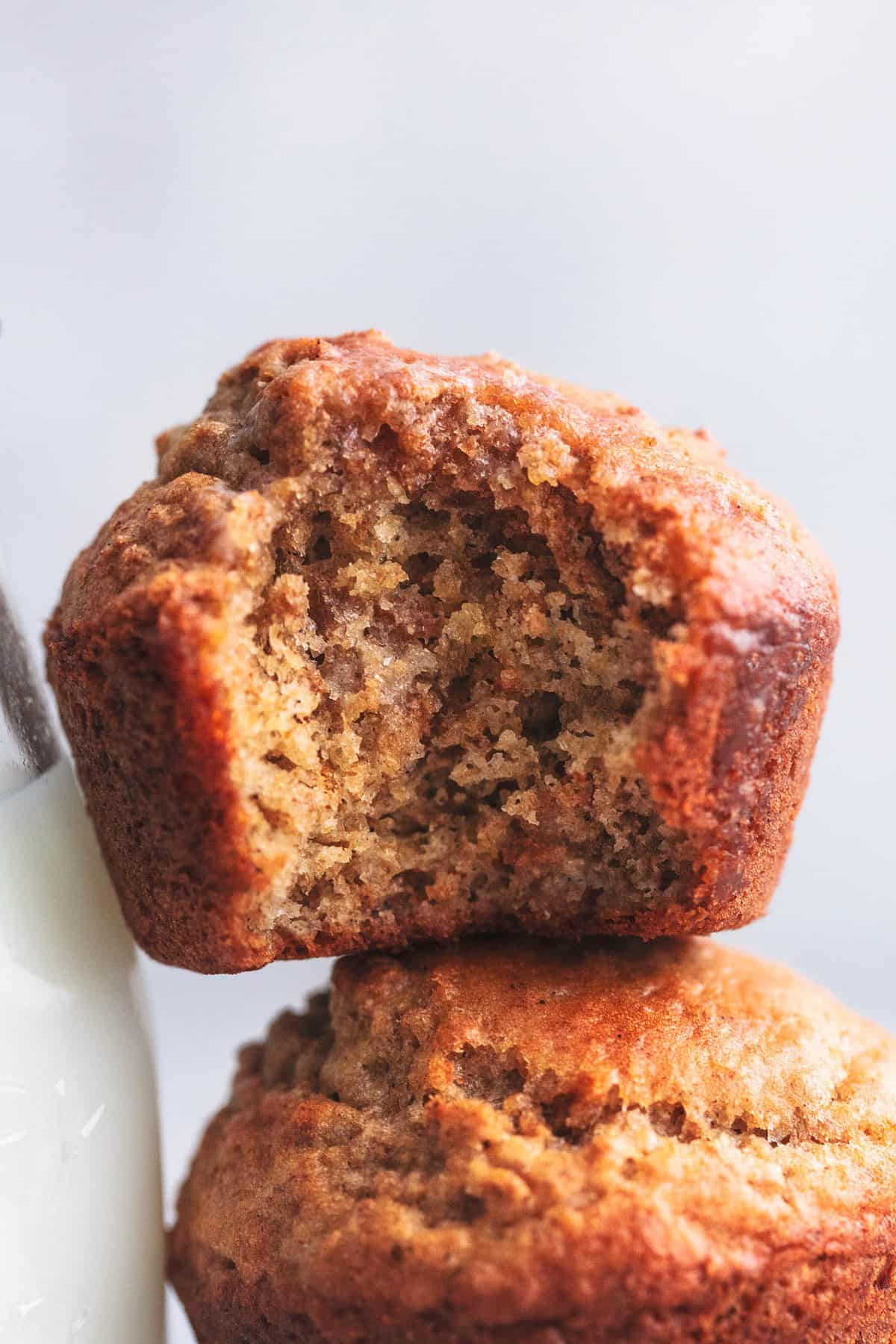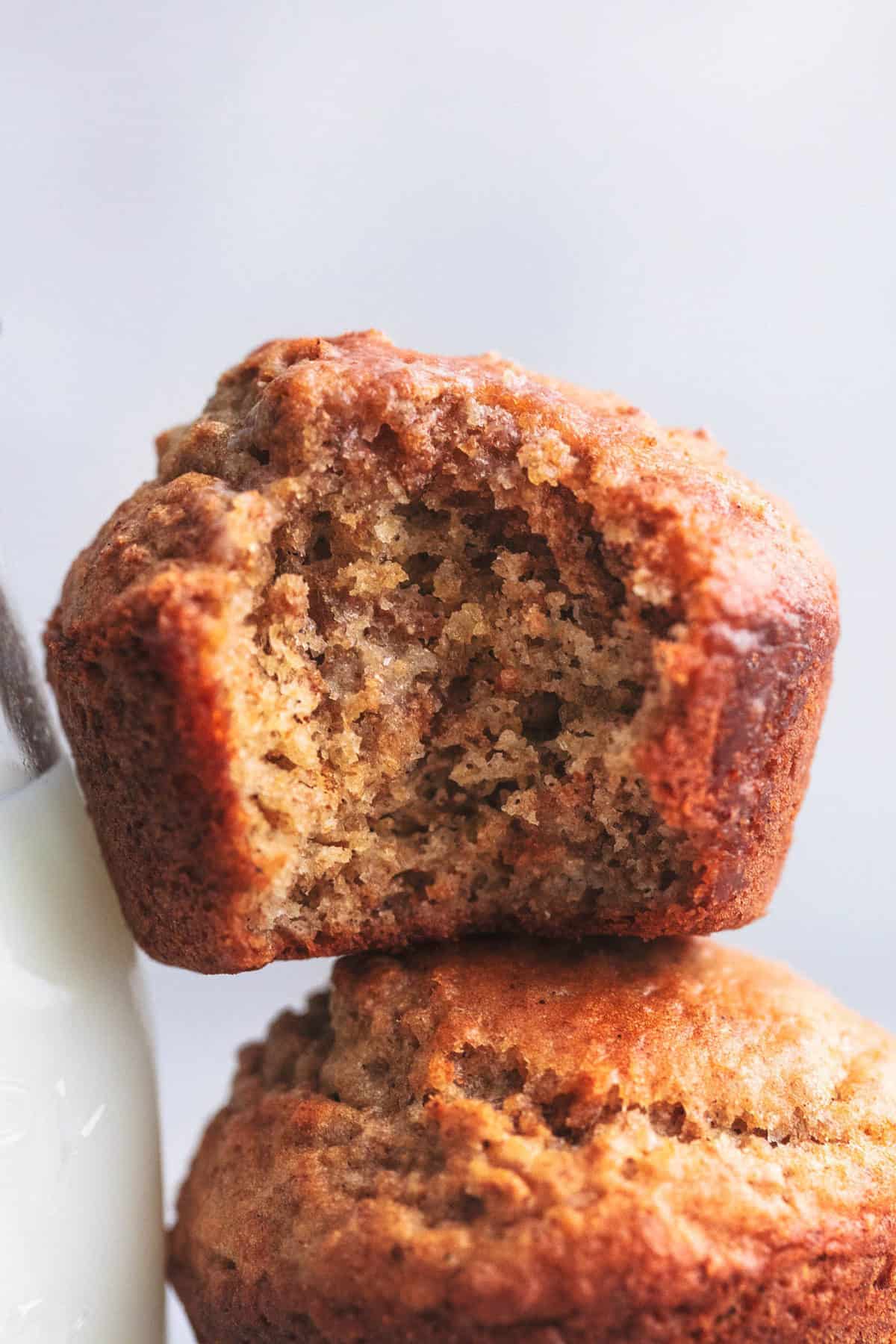 With three little ones, I'm on the go A LOT. And yes, I consider "on-the-go" to mean not even leaving the house at times, just running around and up and down the stairs to tend to this or that. That sure isn't sitting down right? So whether I'm physically leaving the house or just physically unable to make a proper breakfast, we rely a lot on make-ahead options. Preferably something you can grab quickly that doesn't make a huge mess, because who knows where exactly it will be eaten. I mean, I basically have a couple breakfasts in the backseat of my car right now, and I know I'm not the only one. (For a great grab and go breakfast, try my Baked Croissant Breakfast Sandwiches.)
I also like these fast breakfast breads to be healthy too, made of filling and nutritious ingredients that won't just fill our bellies for five minutes but for a good couple of hours (it's good to have goals right?). That's where this bran muffin recipe comes in. Chock full of bran cereal (yeah, that's right, cereal is an ingredient!), whole wheat flour, cinnamon, buttermilk, and just a pinch of sugar, this is a muffin I feel good about feeding the whole family, and they gladly eat them without complaint. My only complaint is sometimes they eat the all before I get to have one!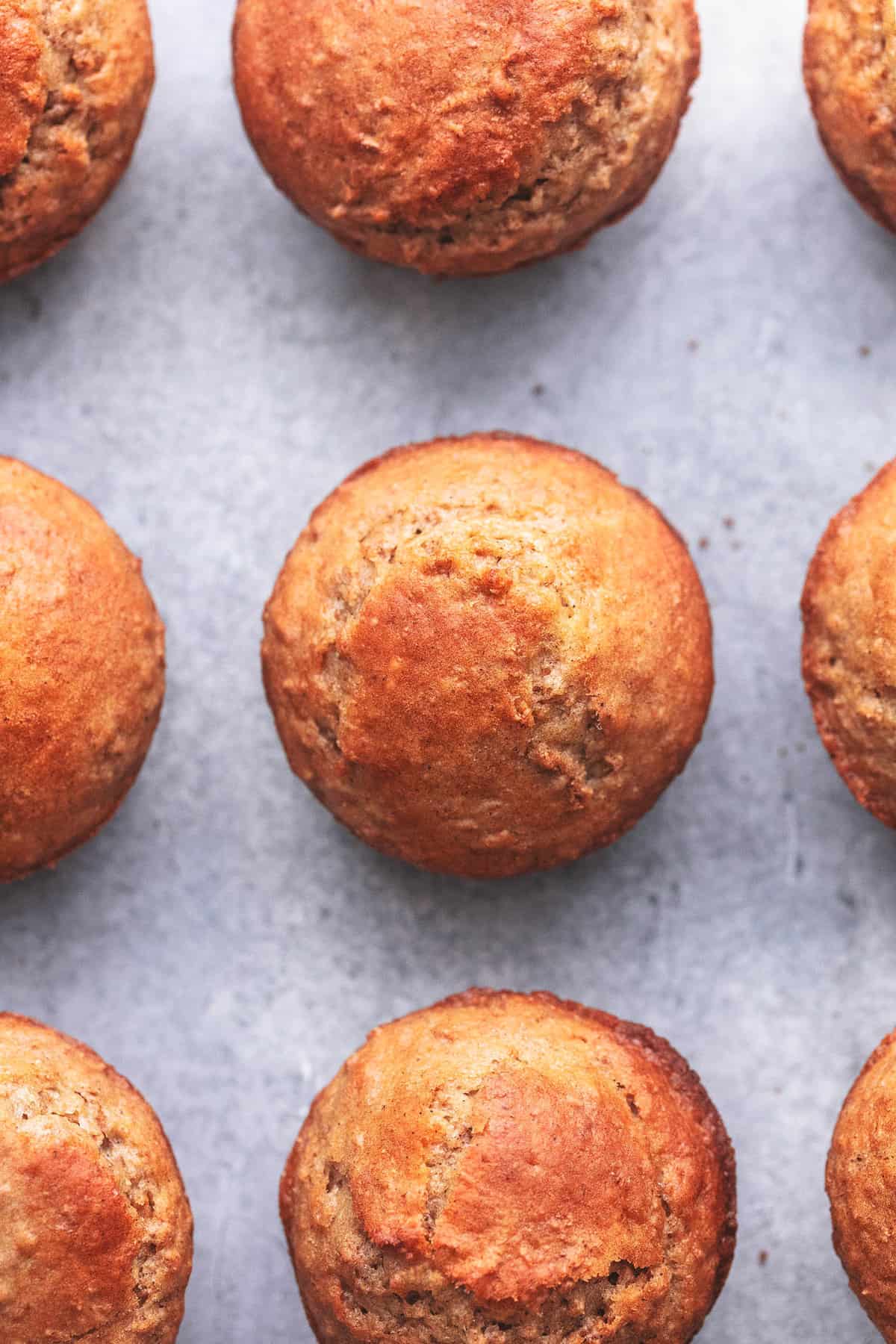 HOW DO YOU MAKE BRAN MUFFINS?
Not only are these easy to eat, but they are easy to make too! This is one recipe I like to let the kids help with too — not too many steps and they love being able to eat all their hard work!
Preheat the oven to 400 degrees, grease a muffin tin, and get out a medium mixing bowl. To the mixing bowl, add the bran cereal and milk and let it sit for a couple of minutes to let the cereal soften.
In a large bowl, whisk together the other dry ingredients: flour, sugar, salt, baking powder, and cinnamon. Turn your attention back to the cereal and milk mixture, and add to that the egg oil, mixing all of that together well.
Finally, add the dry ingredients to the wet ones and mix the whole thing together until well combined. Use an ice cream scoop or tablespoon to add the cinnamon bran muffin mixture to the greased muffin tins. You should have enough batter to make 12 muffins.

Bake the muffins for 18 minutes or until they are golden brown and done on the inside (check with a toothpick in the center of a muffin to be sure). These are great warm, right out of the oven with a pat of butter on each piece, but also great any other time.
Store these individually wrapped in the fridge for up to two weeks.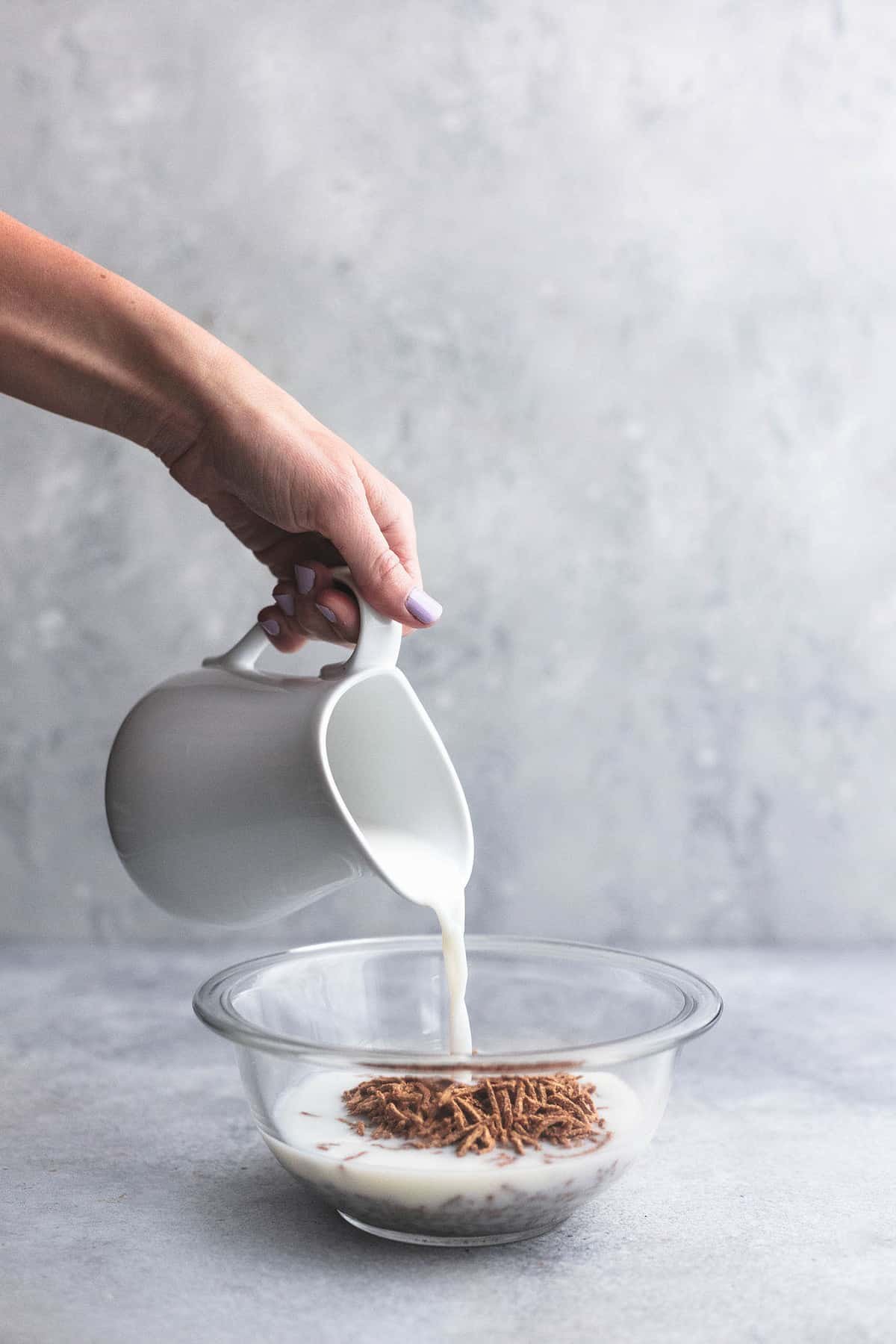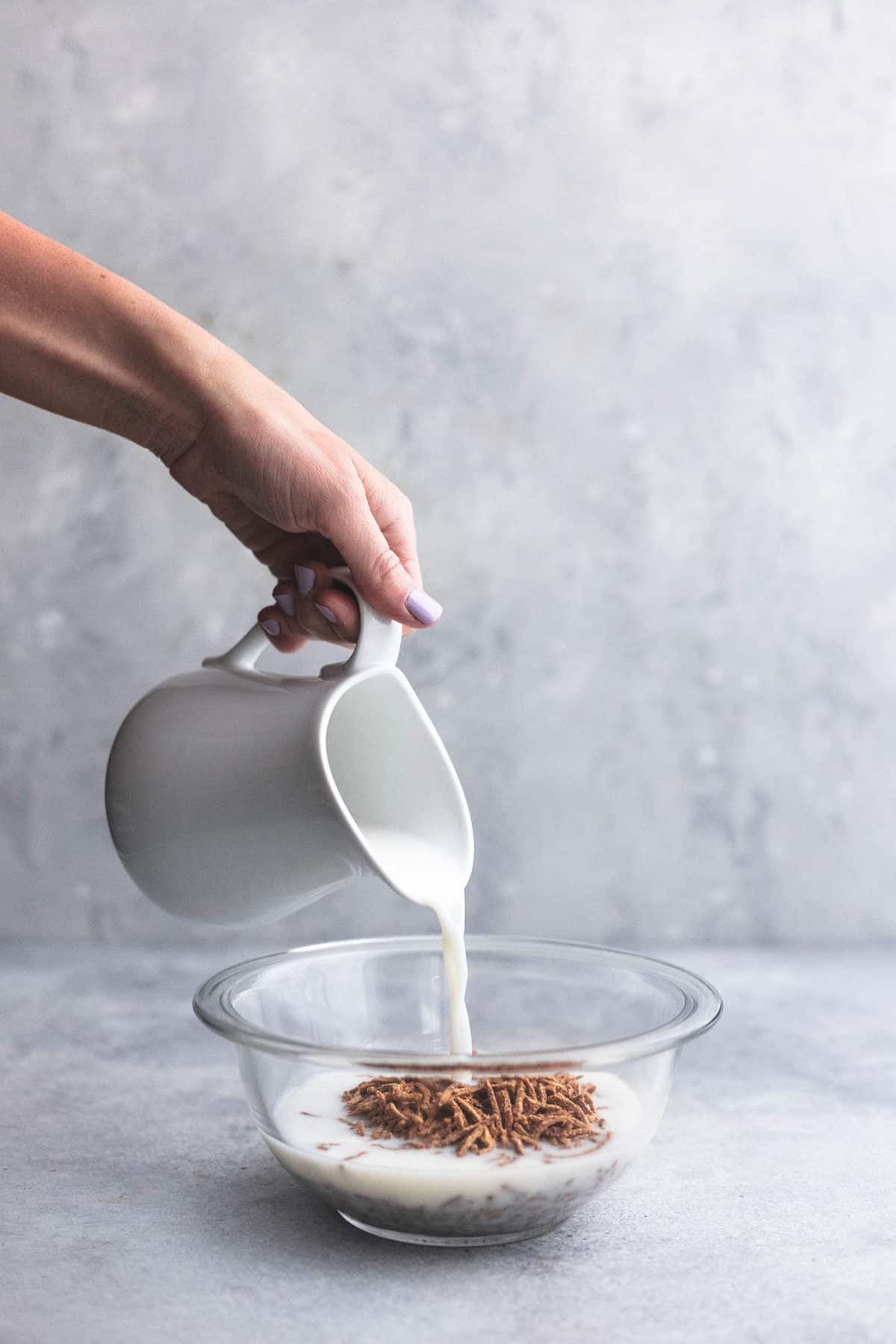 6 MAKE AHEAD BREAKFAST IDEAS
These high fiber

Bran Muffins!

I mean, it goes without saying that I'd recommend these as a make-ahead breakfast. You can grab one right out of the fridge and go about your day, totally satisfied!

Freezer Breakfast Burritos.

Is there anything better than grabbing a yummy, egg-, sausage-, and cheese-filled burrito from the freezer and knowing you're going to have a warm, filling breakfast straight out of the oven in the time it takes you to shower and get dressed? They'll be even faster if you keep them in the fridge overnight to thaw.

Baked Croissant Breakfast Sandwiches.

For an even quicker, warm breakfast, try these sandwiches filled with eggs, ham, and cheese. These go from freezer to mouth in 1 minute (try not to burn yourself though!)

Oatmeal Craisin Breakfast Bars

. Sweet, tart, cinnamony, and so filling! These are my go-to more often than not!

Banana Bars with Cream Cheese Frosting

. Not as nutritious, but still delicious, and great for when you have houseguests to feed in the morning or as your contribution to a brunch spread. Use up all your old bananas, top with yummy frosting, never look back.

Overnight Cinnamon Roll French Toast Casserole

. Make-ahead casseroles are another great option for breakfast for houseguests and holidays, you know those mornings you wish some little elf had made breakfast for everyone and put it in the fridge and all you had to do was bake it? Well, it's like that but you're also playing the role of the elf.
WHAT ARE THE BENEFITS OF CINNAMON?
Cinnamon is a superfood, and at the very least a super spice! Touting antioxidants, anti-inflammatories, and a host of other nutritious benefits, I like to add cinnamon to whatever dishes I can. Plus, I love the taste!
Cinnamon can be used as a natural food preservative, it helps your body fight off infections and repair itself, and can help reduce your risk of heart disease and lower your blood sugar too.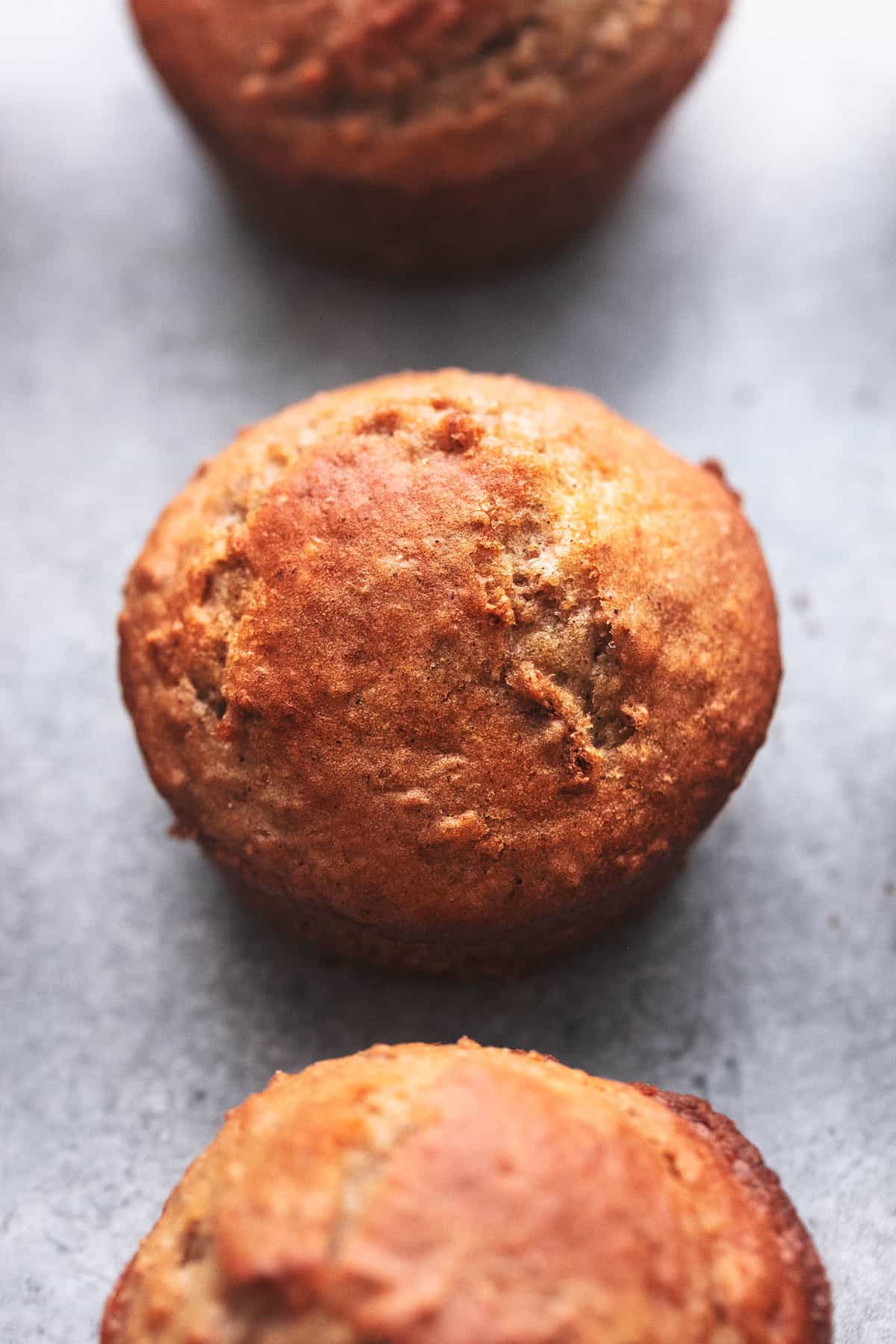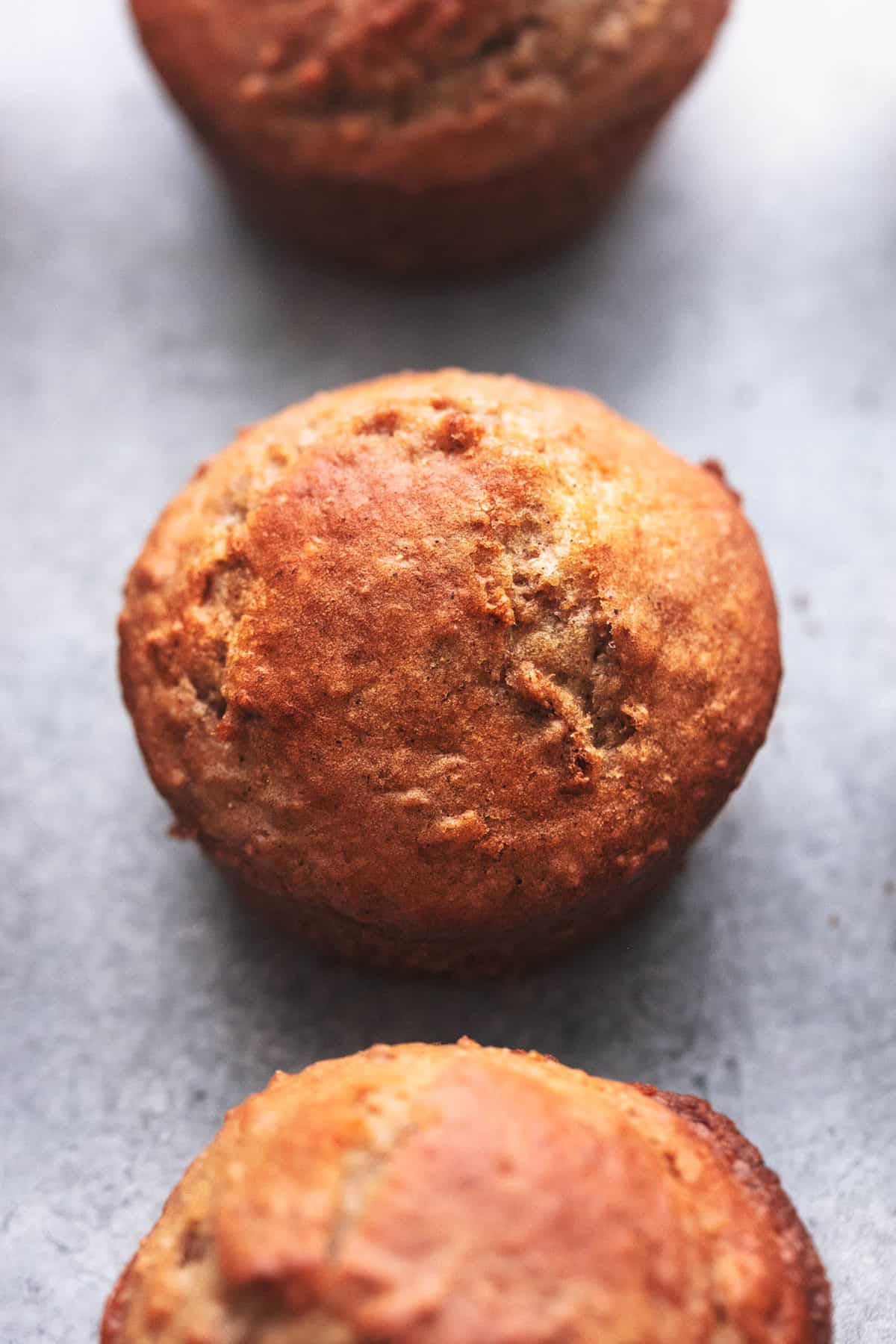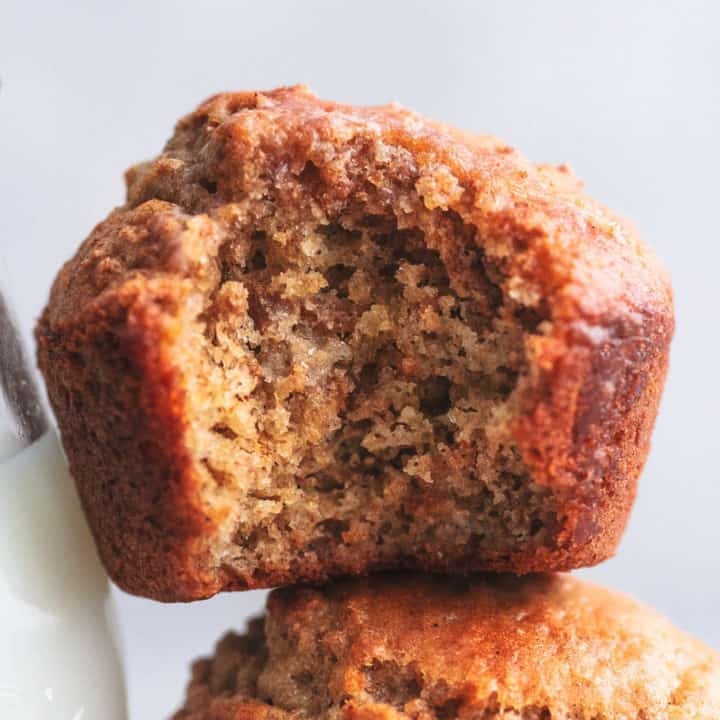 Bran Muffins
High-protein, high-fiber Bran Muffins made in less than 30 minutes with the BEST flavor and texture. Perfect snack or on-the-go, make-ahead breakfast recipe!
Ingredients
1 ¼

cups

buttermilk

-

see note

1 ¼

cups

all bran cereal

1 ¼

cups

all-purpose flour

-

or whole wheat flour

¼

teaspoon

salt

½

cup

sugar

-

or less to taste

1

tablespoons

baking powder

¼

teaspoon

ground cinnamon

-

double for added cinnamon flavor

1

large egg

¼

cup

oil

-

seen note for substitutions
Instructions
Preheat oven to 400 degrees and grease a muffin tin

In a medium bowl combine cereal and milk and let sit for 2-3 minutes until cereal is softened.

In a large bowl, whisk together flour, salt, sugar, baking powder, and cinnamon.

Stir egg and oil into milk and cereal mixture.

Add dry ingredients to wet ingredients and stir until combined.

Scoop into 12 muffin cups.

Bake for 18 minutes or until golden brown and a toothpick inserted in the center of the muffins comes out clean.

Serve warm OR cool completely, wrap individually, and store chilled up to 2 weeks.
Notes
Substitute for buttermilk: stir 2 teaspoons white vinegar into 1 1/4 cups milk, let sit for 5 minutes
Optional substitutions for oil: 4 tablespoons butter, melted OR 1/4 cup unsweetened applesauce
Nutrition
Calories:
159
kcal
,
Carbohydrates:
25
g
,
Protein:
3
g
,
Fat:
6
g
,
Saturated Fat:
1
g
,
Trans Fat:
1
g
,
Cholesterol:
16
mg
,
Sodium:
203
mg
,
Potassium:
119
mg
,
Fiber:
2
g
,
Sugar:
11
g
,
Vitamin A:
174
IU
,
Vitamin C:
1
mg
,
Calcium:
117
mg
,
Iron:
2
mg