These super soft pumpkin cookies with brown sugar frosting will melt in your mouth!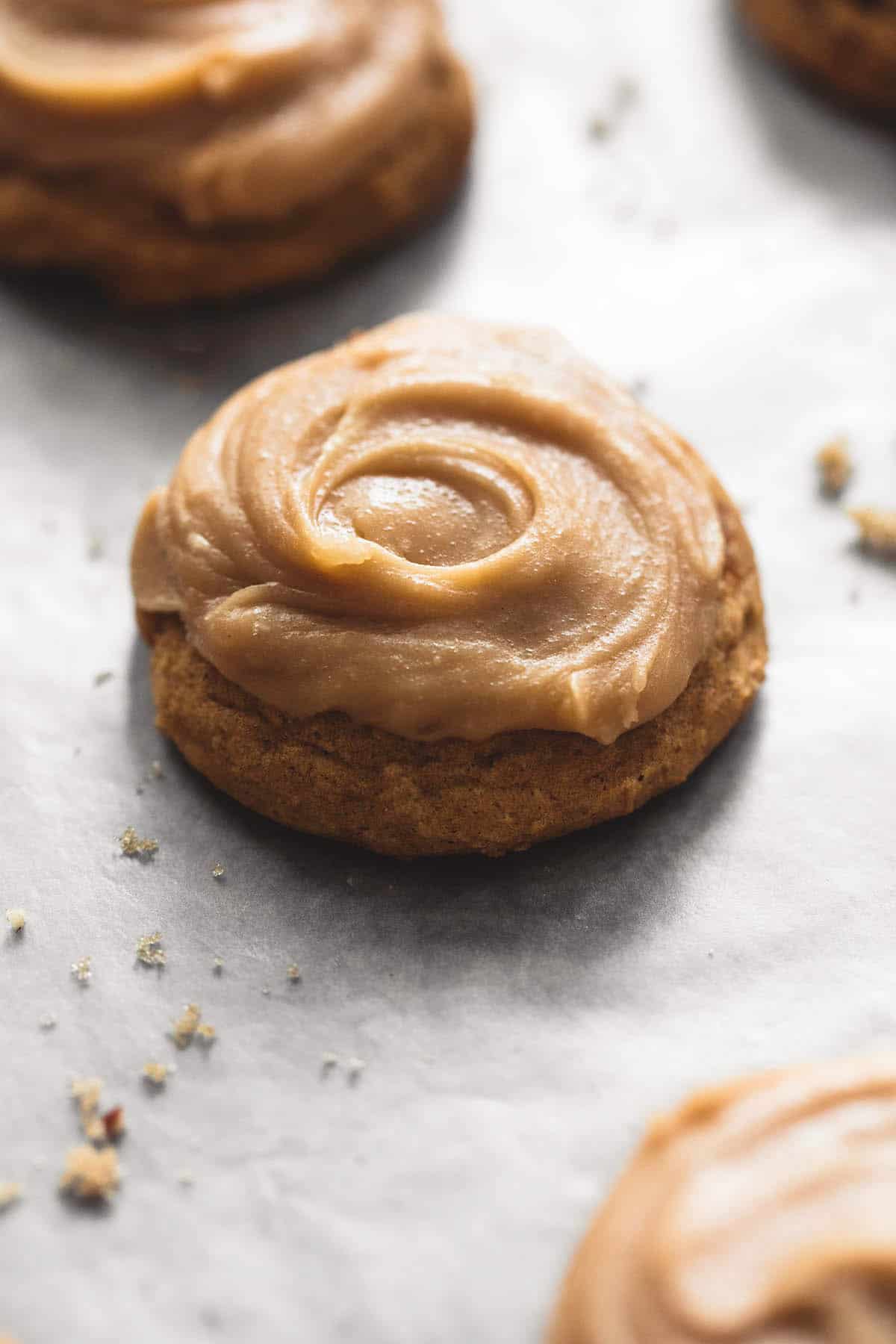 It's Friday (WOOOOO!) and a great day to introduce you to my newest, latest and greatest obsession that is brown sugar frosting. Good heaven people. WHY did no one tell me that I was missing something so tremendously important in my life??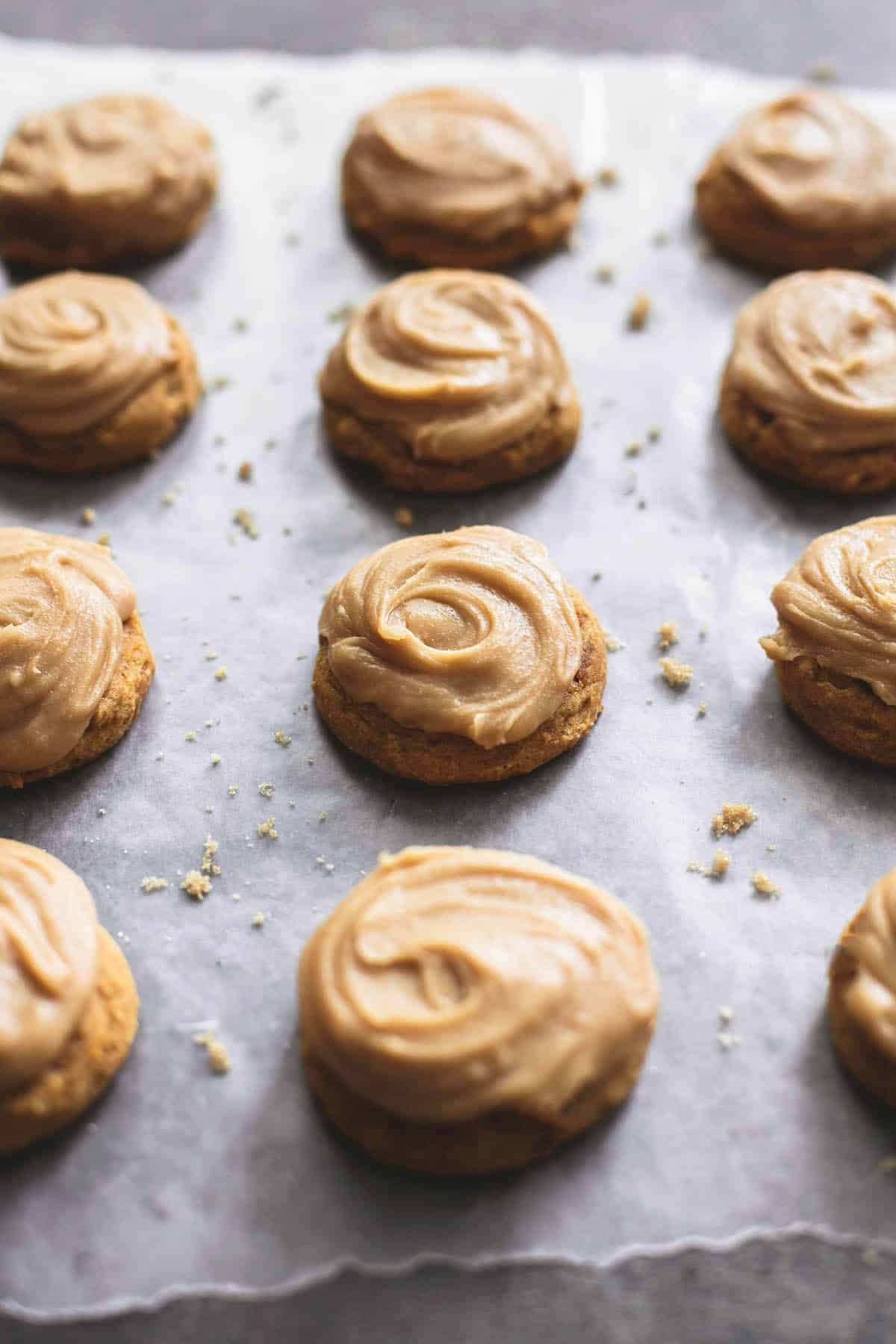 It's all good though. I'm quickly making up for lost time here and this recipe I'm sharing today is the absolute best way to commence my annual Fall baking addiction and welcome pre-pumpkin season. I'm calling pre-pumpkin season because I sort of thing it's a shame to wait until September to make any pumpkin recipes at all, but I don't think I can call it official pumpkin season when I have yet to go to a rodeo.
Every single summer we make it to at least one rodeo, because I have a wannabe cowgirl problem, and the two we've tried to attend this year fell through for us. BUT. Good news. We are absolutely going to our local rodeo tomorrow night. So if you really want to, we can discuss starting official pumpkin season come Sunday.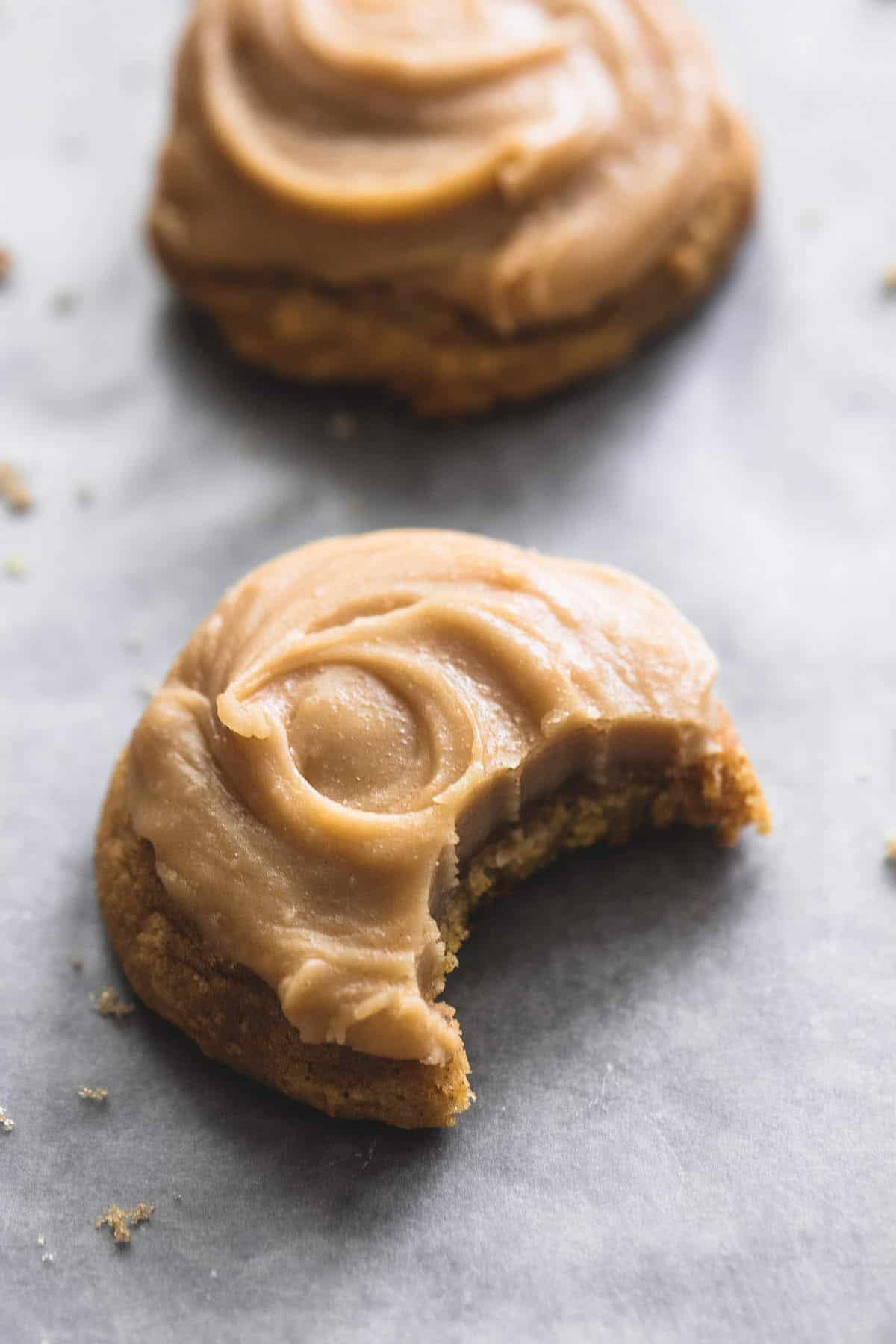 These pumpkin cookies are the ultimate when it comes to pumpkin cookies. I never thought I'd love a pumpkin cookie without chocolate chips this much, but these little beauties have absolutely stolen my pumpkin cookie loving heart with their perfectly soft, not-too-cakey texture and just the right amount of pumpkin pie spice. And that frosting. Ohmagosh the frosting.
life. changed.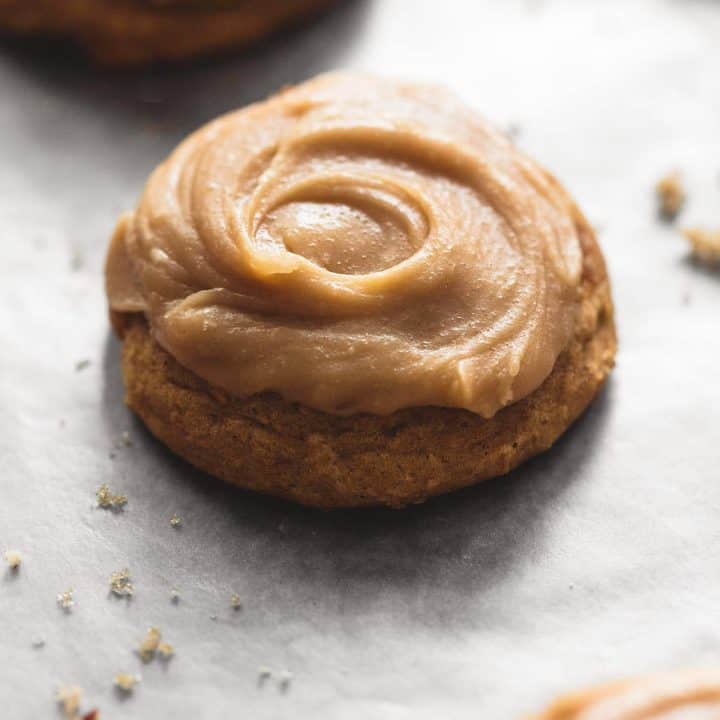 Pumpkin Cookies With Brown Sugar Frosting
These super soft pumpkin cookies with brown sugar frosting will melt in your mouth!
Ingredients
2 1/2

cups

flour

1

teaspoon

baking powder

1

teaspoon

baking soda

1

tablespoon

pumpkin pie spice

1/2

teaspoon

salt

1/2

cup

butter,

softened

1

cup

granulated sugar

1/2

cup

brown sugar,

lightly packed

1

can

canned pure pumpkin puree

(NOT pumpkin pie filling)

1

large

egg

1 1/2

teaspoons

vanilla extract
Frosting
1/2

cup

butter

1

cup

lightly packed brown sugar

1/4

cup

heavy cream

(or other milk)

2

cups

powdered sugar
Instructions
In a medium bowl whisk together flour, baking powder, baking soda, pumpkin pie spice, and salt.

In a large bowl cream together butter and sugars until lightly and fluffy. Add pumpkin, egg, and vanilla and mix until thoroughly.

Add dry ingredients to wet ingredients and mix until combined. Use a cookie scoop (about 1 1/2 tablespoons dough) to drop mounds onto a lightly greased cookie sheet leaving about 2-3 inches between each cookie dough mound. Use the palm of your hand to slightly flatten each mound (press down about 1/2 inch to flatten the top a little bit).

Bake at 350 degrees for 12-15 minutes. Allow to cool on the pan for about 5 minutes, then transfer to a cooling rack to cool completely.

To make the frosting, melt butter in a medium sauce pan and boil for 2 minutes. Stir in brown sugar, reduce heat to medium-low and boil for 2 minutes. Stir in milk, remove from heat and pour into a large bowl. Stir in powdered sugar. Frost cooled cookies.

Store in airtight container at room temperature up to 5 days.