Easy cheesy turkey and black bean enchiladas! Perfect for using up leftover turkey!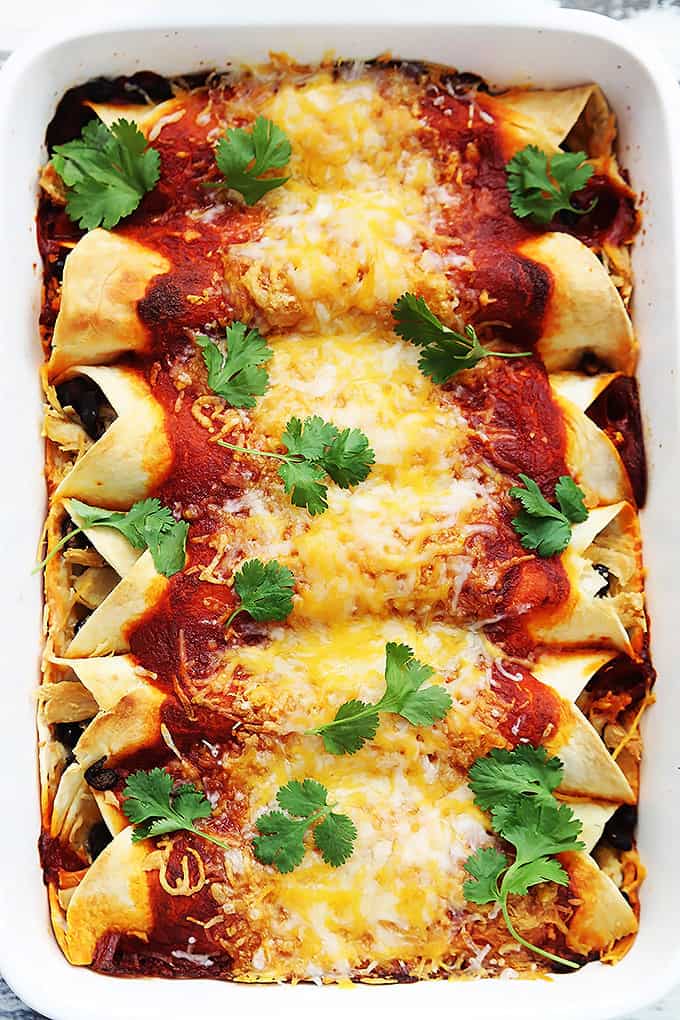 Thanksgiving Day is NEXT WEEK. Are you ready?? I'm…getting ready. I haven't put out my festive decor yet because we are in the middle of remodeling a bedroom and a bathroom so we have our mattress in our living room. Oh the joys of a DIY home makeover right?!  But on the other hand, I've got my turkey day leftovers all planned out and these enchiladas are number one on the list.
We always have scads of leftover turkey after Thanksgiving, my mother always cooks to feed an army and usually prepares not one, but TWO huge turkeys and sometimes a ham or some cornish game hens. My mother is the most amazing cook. But bless her heat, we are always trying to come up with ways to use up all of that meat. Usually we have turkey sandwiches for dayzzz but this year I'm trying to come up with some new ideas. Turkey enchiladas to the rescue!!
These are so easy they're on the table in 30 minutes and if you're using your leftover turkey, you don't have to worry about cooking any. Lots of cheese, black beans, and enchilada sauce turn leftovers into a fresh dinner idea. And if you are making these after you've run out of leftover turkey (so maybe like, in June…) you can always use shredded chicken or shredded beef too!