Better than take-out chicken pad thai -a quick and easy family favorite that's ready in just 30 minutes! 
I always thought that I preferred lo-mein over other Asian noodle dishes, until the day I tried pad thai. Where had this heavenly dish been all of my life?? When I met my husband, I was overjoyed to find out he was a pad thai lover as well. A match made in heaven!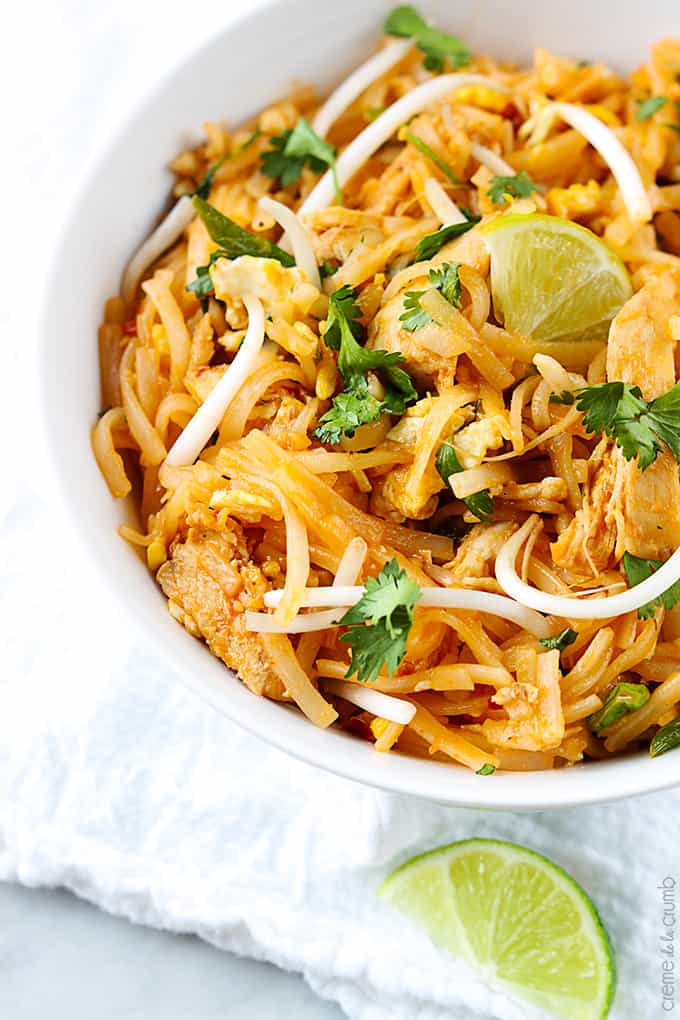 I've made pad thai with shrimp before, which is a pretty common way of serving the dish. Sometimes though, you just don't have shrimp on hand and you're in the mood for a good Asian noodle dish. So chicken comes to the rescue. Which is pretty much exactly what happened when I made this chicken pad thai. The result? Big. Fat. Success. My husband raved about it!
The great thing about chicken pad thai is that it doesn't take much prep time at all. You just boil the noodles, cook the chicken, whisk together the sauce, and throw everything in a pan. Bata-bing-bata-boom! Dinner is served. Lightly sauced, tender noodle and juicy chicken perfection. An instant family favorite!  Mmmmmmm.