Here are my top simple and EASY Chicken Recipes – grilled, baked, healthy, cheesy, these are proven winners with dozens of rave reviews. Happy cooking! 

20 Easy Chicken Recipes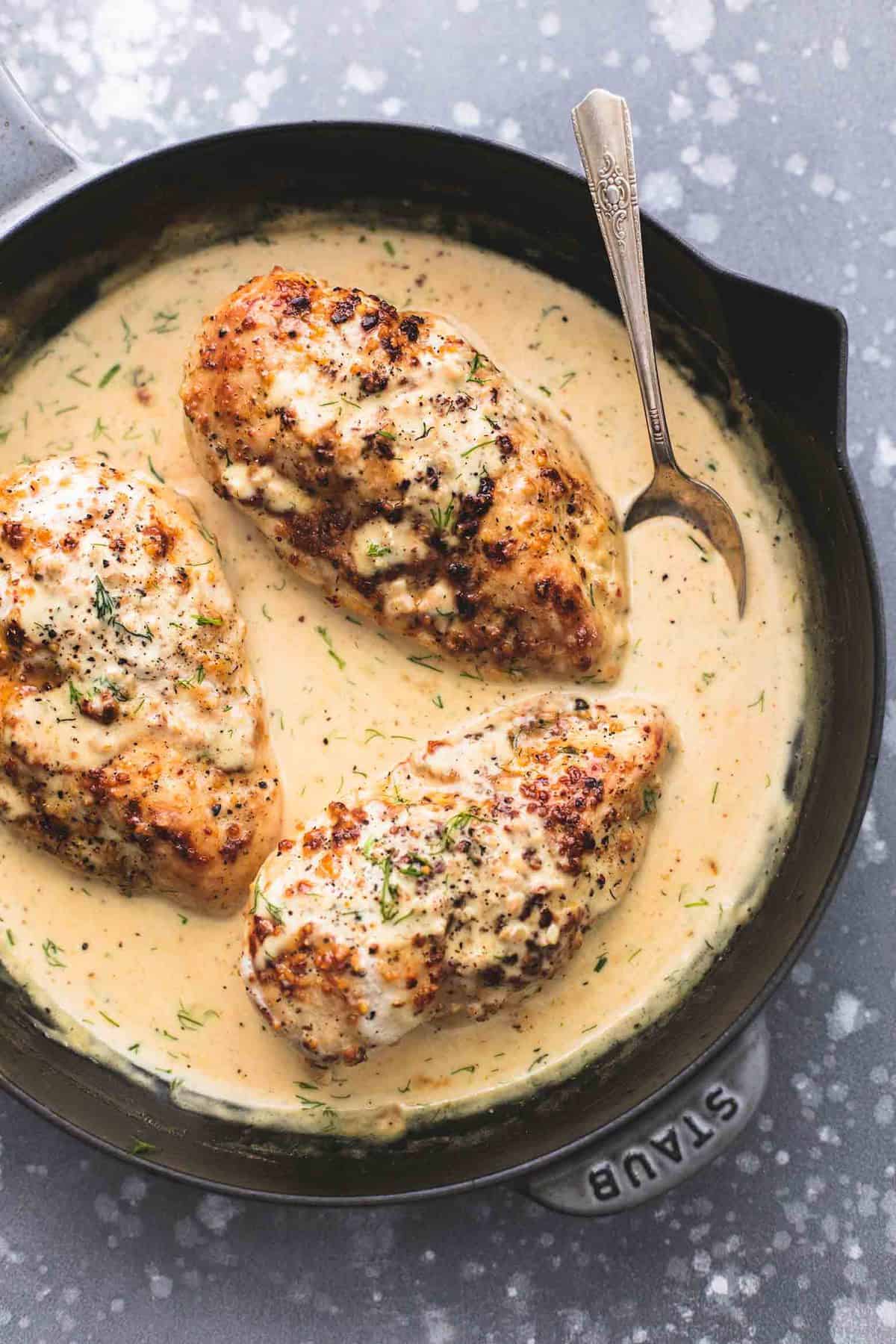 LEMON CHICKEN IN DILL CREAM SAUCE – "I just made this tonight. Outstanding!! My husband and I couldn't believe the wonderful flavor. I served it with Basmati rice. Excellent together." – Valerie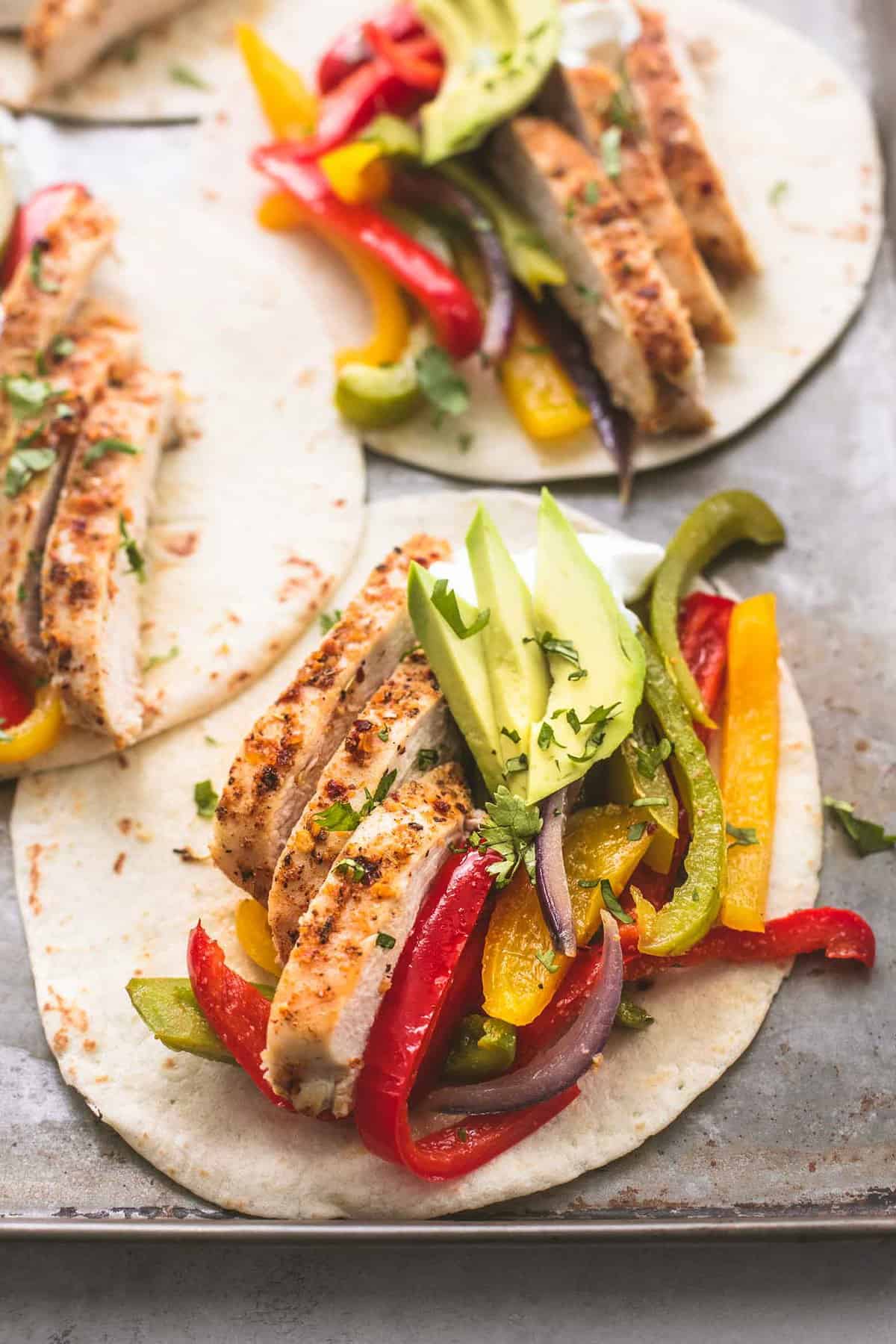 HEALTHY SHEET PAN CHICKEN FAJITAS – Best ever Healthy Sheet Pan Chicken Fajitas made on just one pan with juicy, Tex-Mex seasoned chicken, bell peppers, and onions. Customize with your favorite toppings to turn this lightened up favorite into a must-make in your house!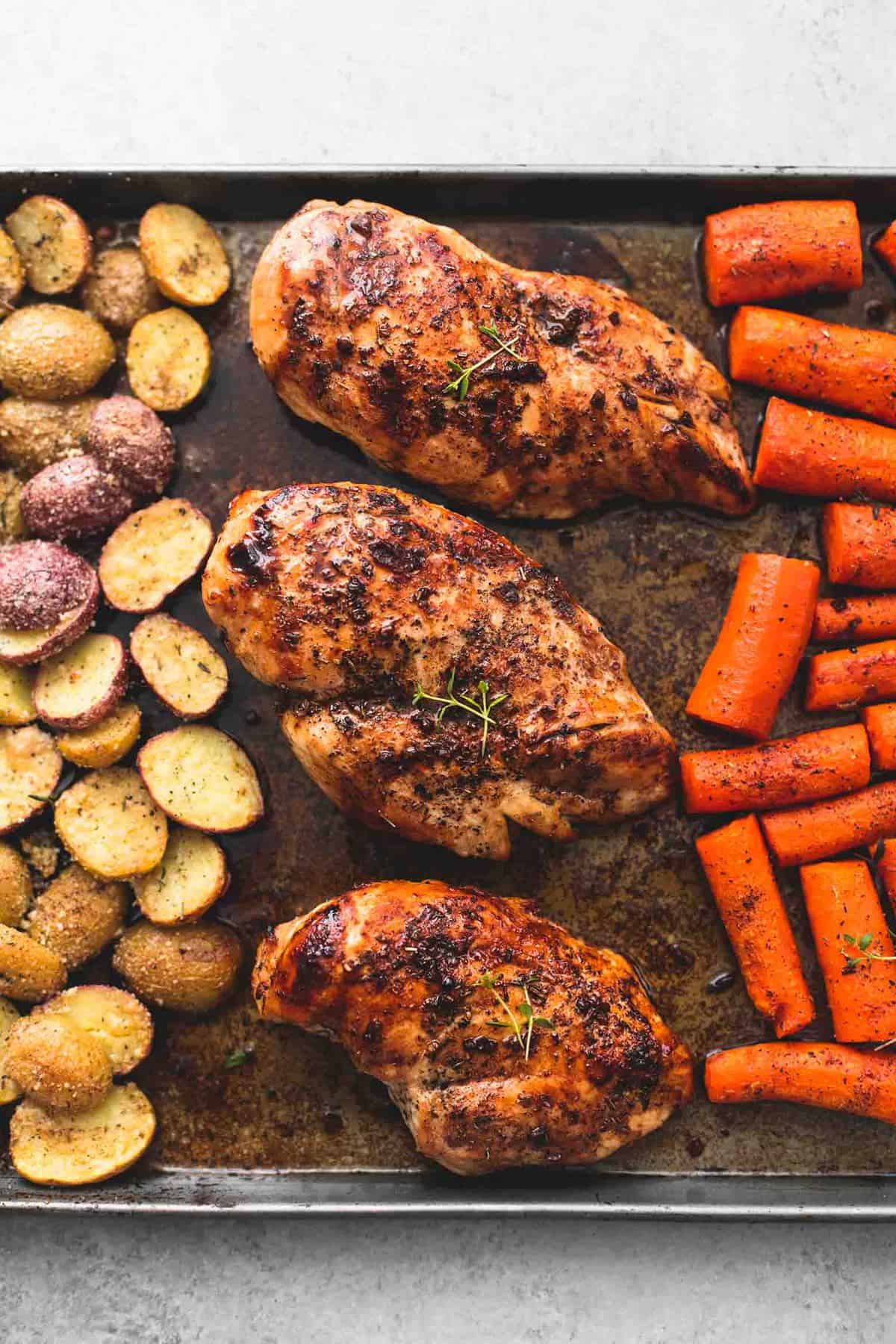 SHEET PAN BALSAMIC CHICKEN WITH POTATOES AND CARROTS – This tasty, easy Sheet Pan Balsamic Chicken with Potatoes and Carrots will have your entire family begging for more. As far as one pan meals goes, this is the epitome of ease, flavor, and versatility!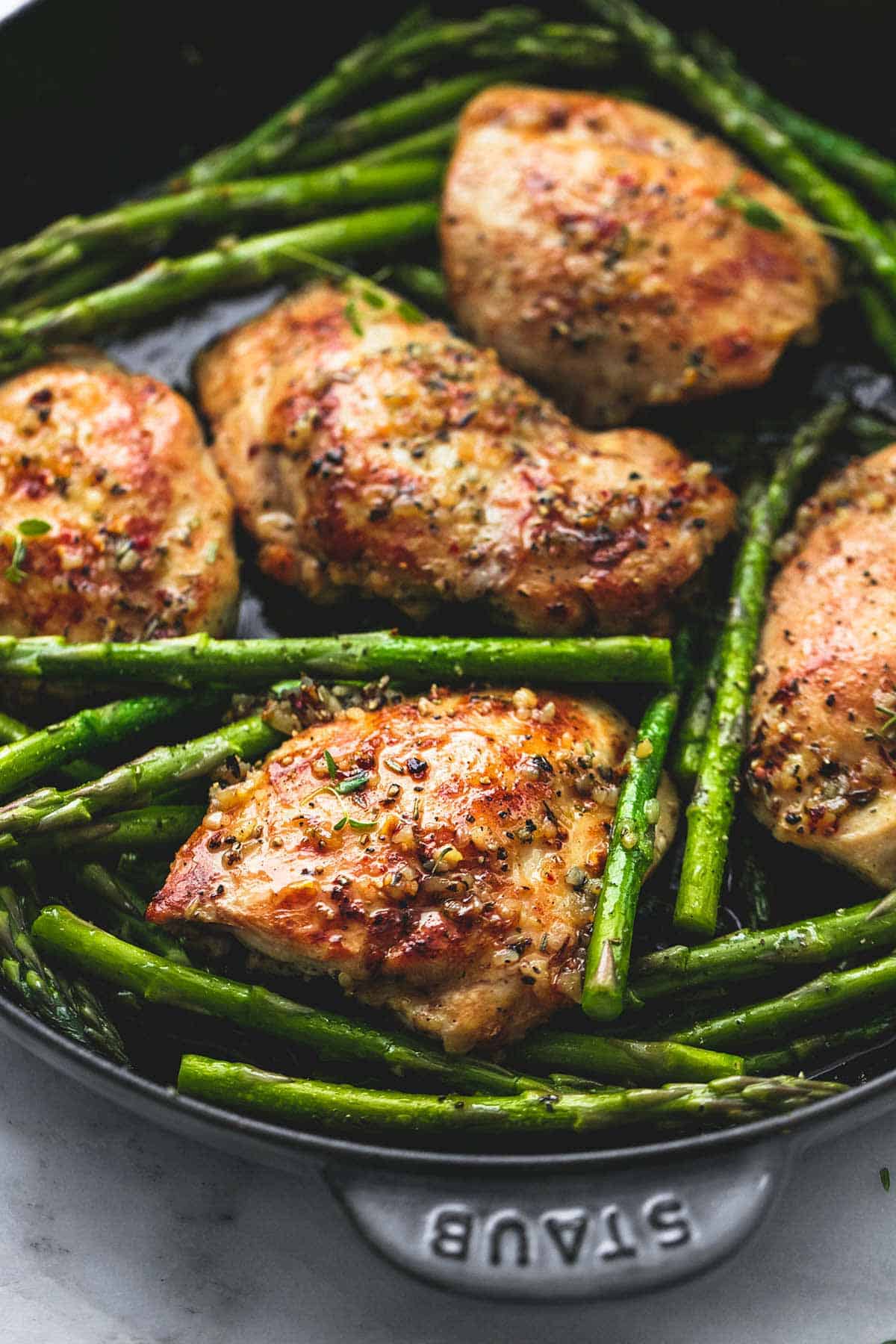 ONE PAN GARLIC HERB CHICKEN AND ASPARAGUS – "I found this recipe today and made it. It was very delicious…even my picky hubby licked his plate. Served it with a rainbow salad and low calorie dressing. Great healthy dinner. Added to our weekly rotation. Thank you!!!" – Christine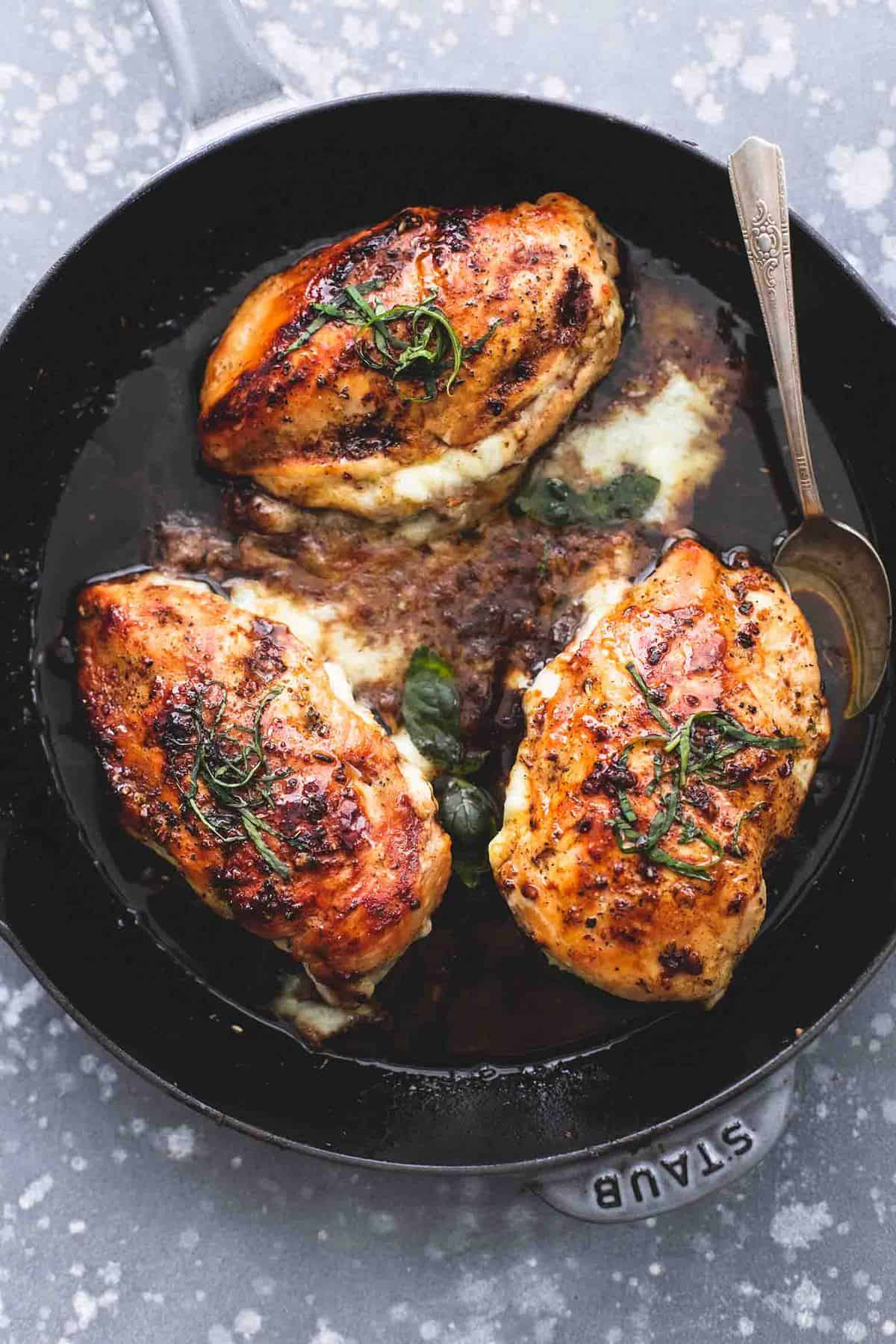 THREE CHEESE STUFFED BALSAMIC CHICKEN – "Wow, this chicken was SOOOO good!!! The first recipe I made from your site was the French Onion Chicken and that was amazing as well. Love the fact that both of those dishes were delicious and deceivingly quick. Perfect for a weeknight dinner!!" – Abby
ZESTY HERB CHICKEN AND VEGGIE SKEWERS – Easy and healthy grilled Zesty Herb Chicken and Veggie Skewers are insanely delicious, ready in just 30 minutes, and customizable with any favorite vegetables. This family-friendly recipe will be an instant favorite!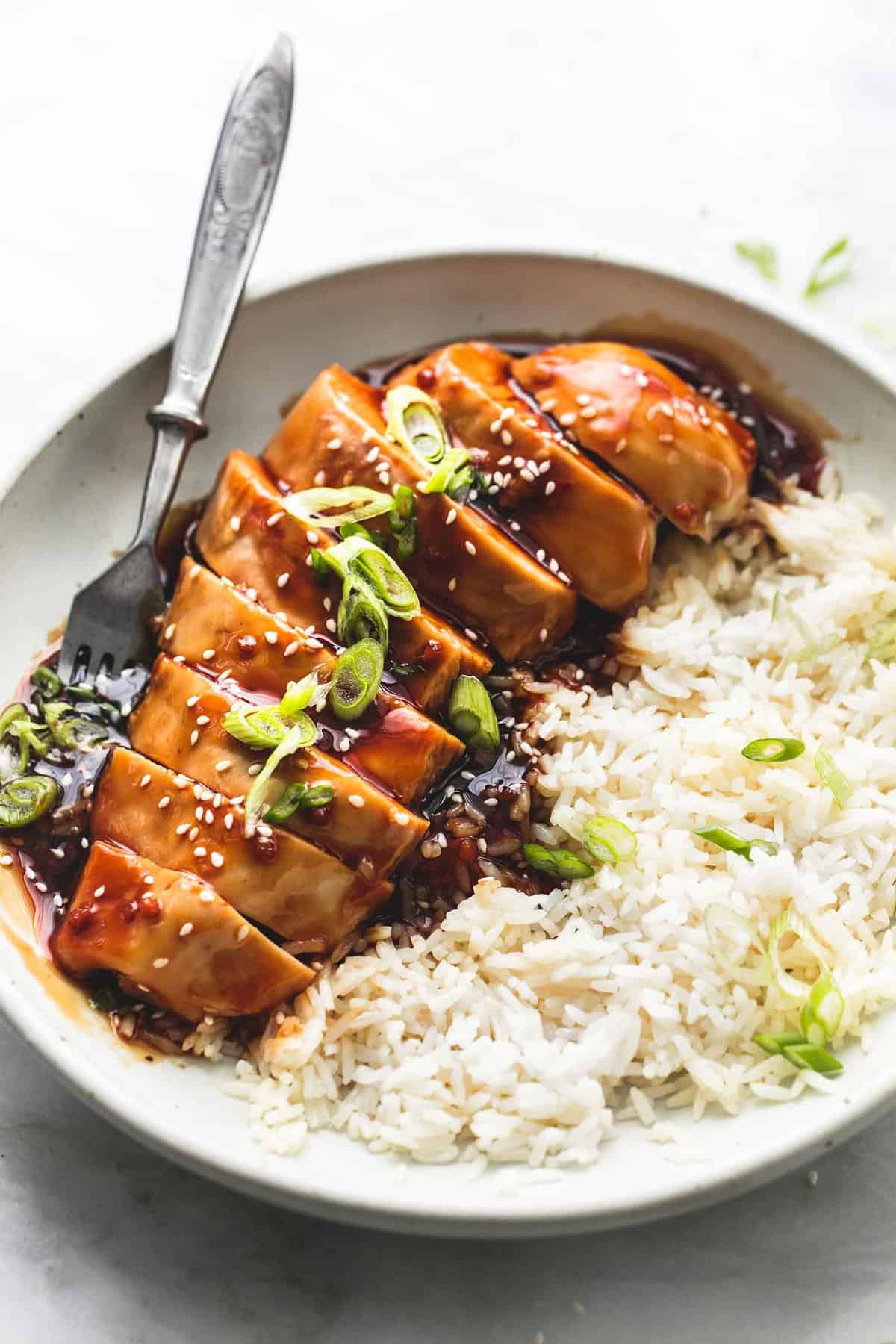 BEST EVER BAKED TERIYAKI CHICKEN – "I made this chicken for my family on Friday night and it was delicious! The sauce is amazing, and cooking the chicken in it made it so tender. I served it with basmati rice and steamed veggies, and drizzled the sauce over everything, which tasted wonderful. Thank you so much for the great recipe!" – Laura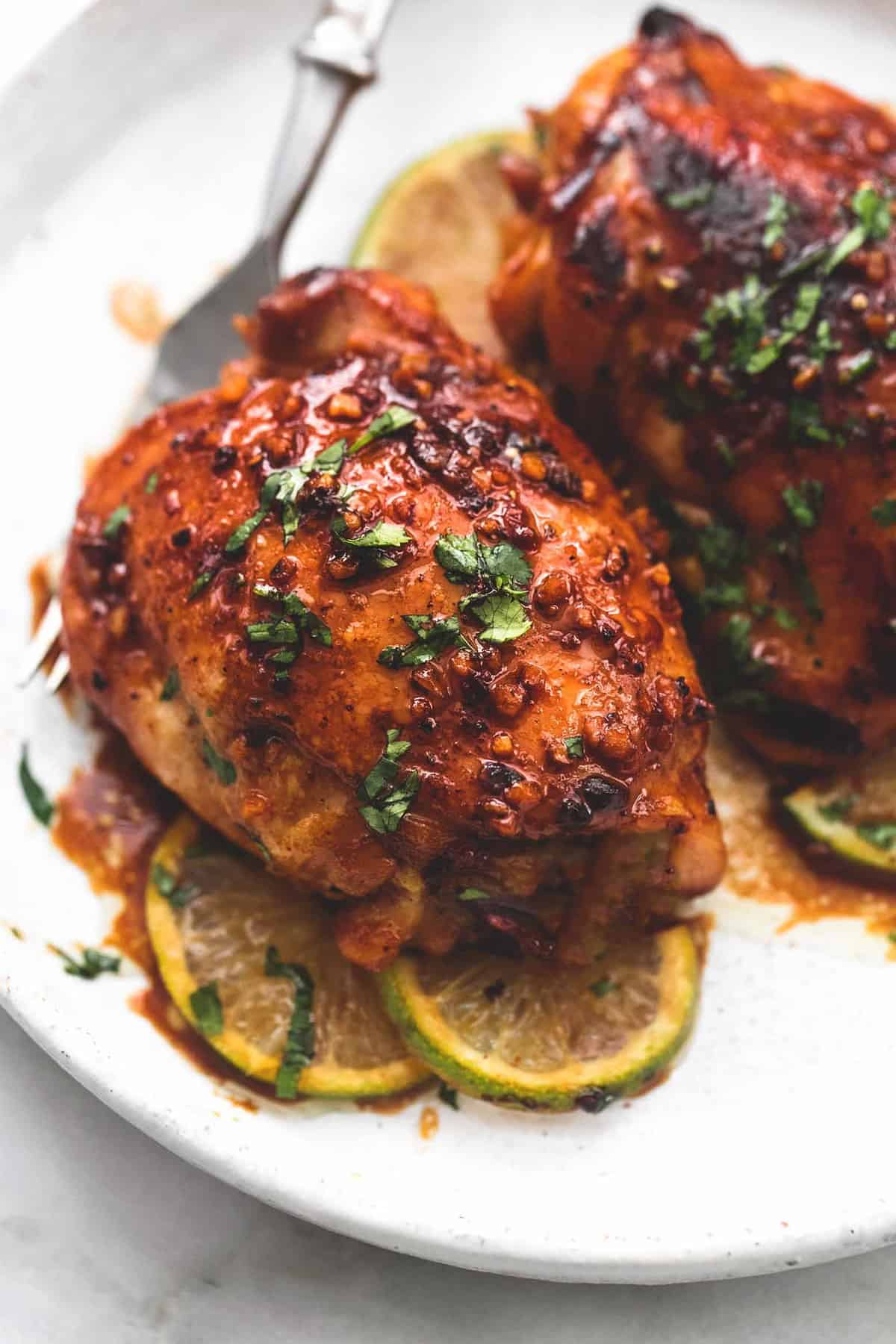 HONEY LIME GARLIC CHICKEN – "I made This today & oh my gosh!!!! it is absolutely delish!!! This recipe is going in my file and i'll be sharing it with people i enjoy cooking for… they will love it!!!" – Stephanie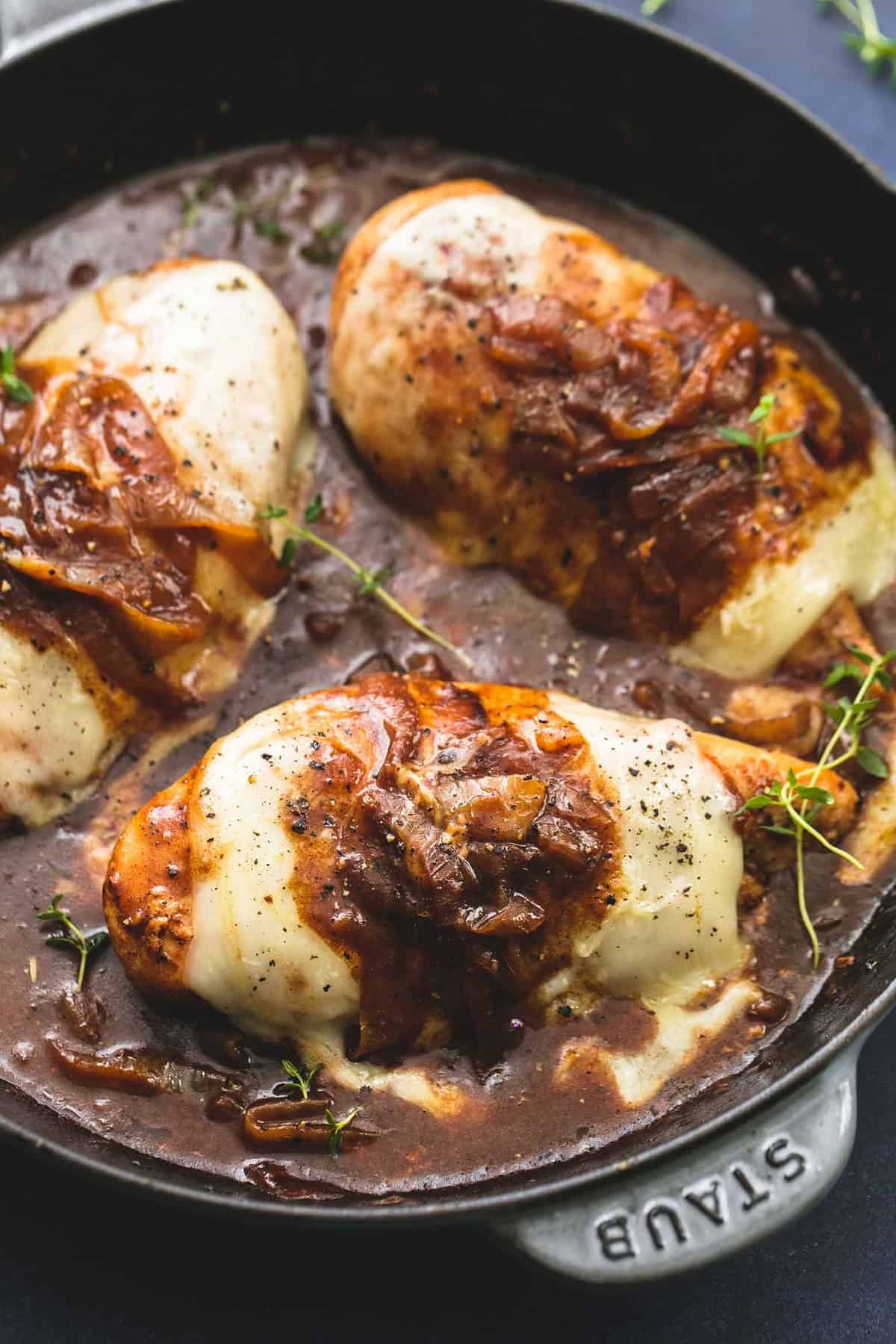 FRENCH ONION CHICKEN – "Made this tonight, and it was a HUGE hit with everyone, even the kiddo that doesn't like onions. This recipe is a definite addition to my regulars in the rotation. So easy and so delicious." – Gretchen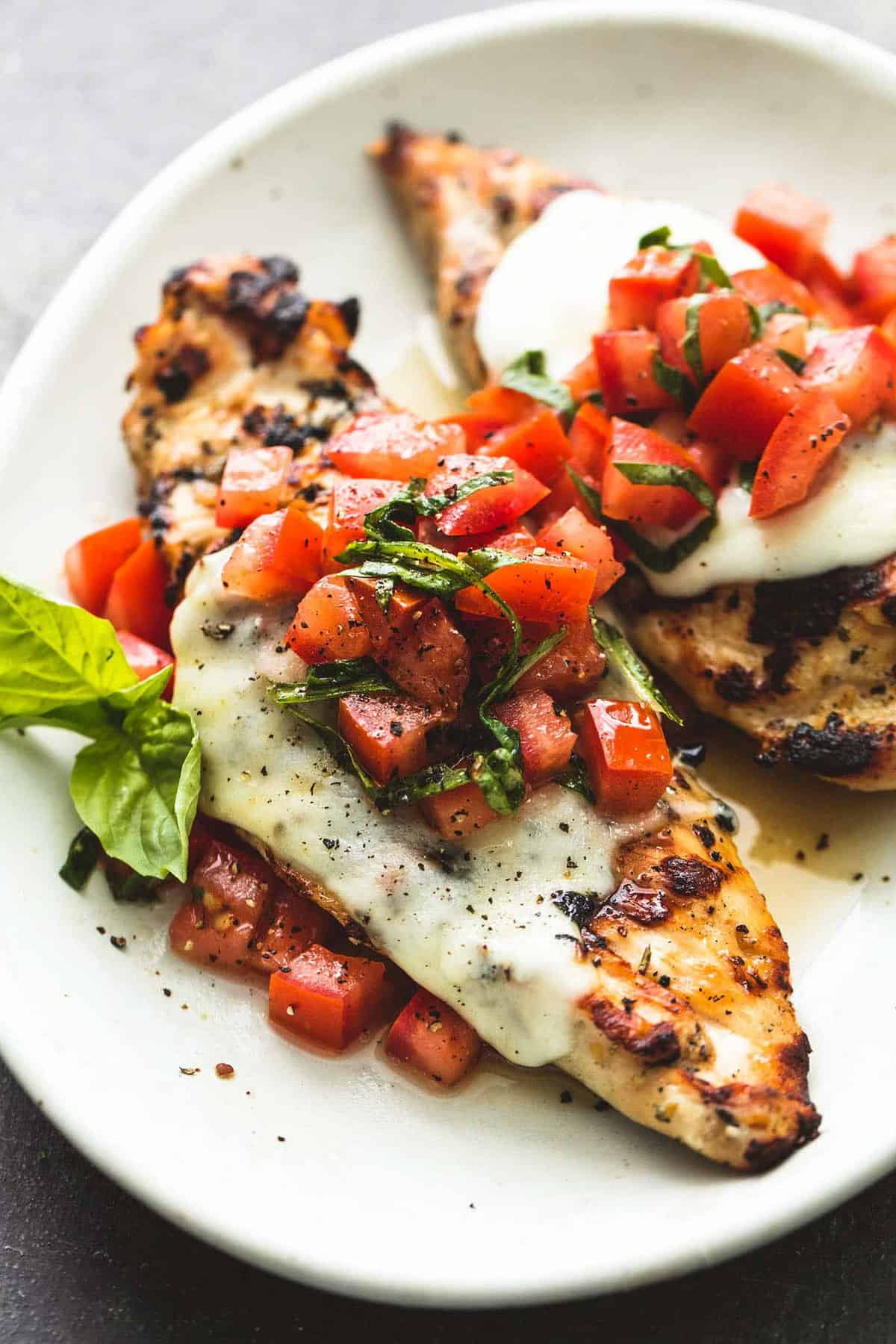 GRILLED BRUSCHETTA CHICKEN – "Just made this chicken bruschetta recipe and it was perfect. Made no changes to ingredients of recipe. (I did brine chicken for 30 minutes. ) Not only delicious but beautiful in presentation." – Mary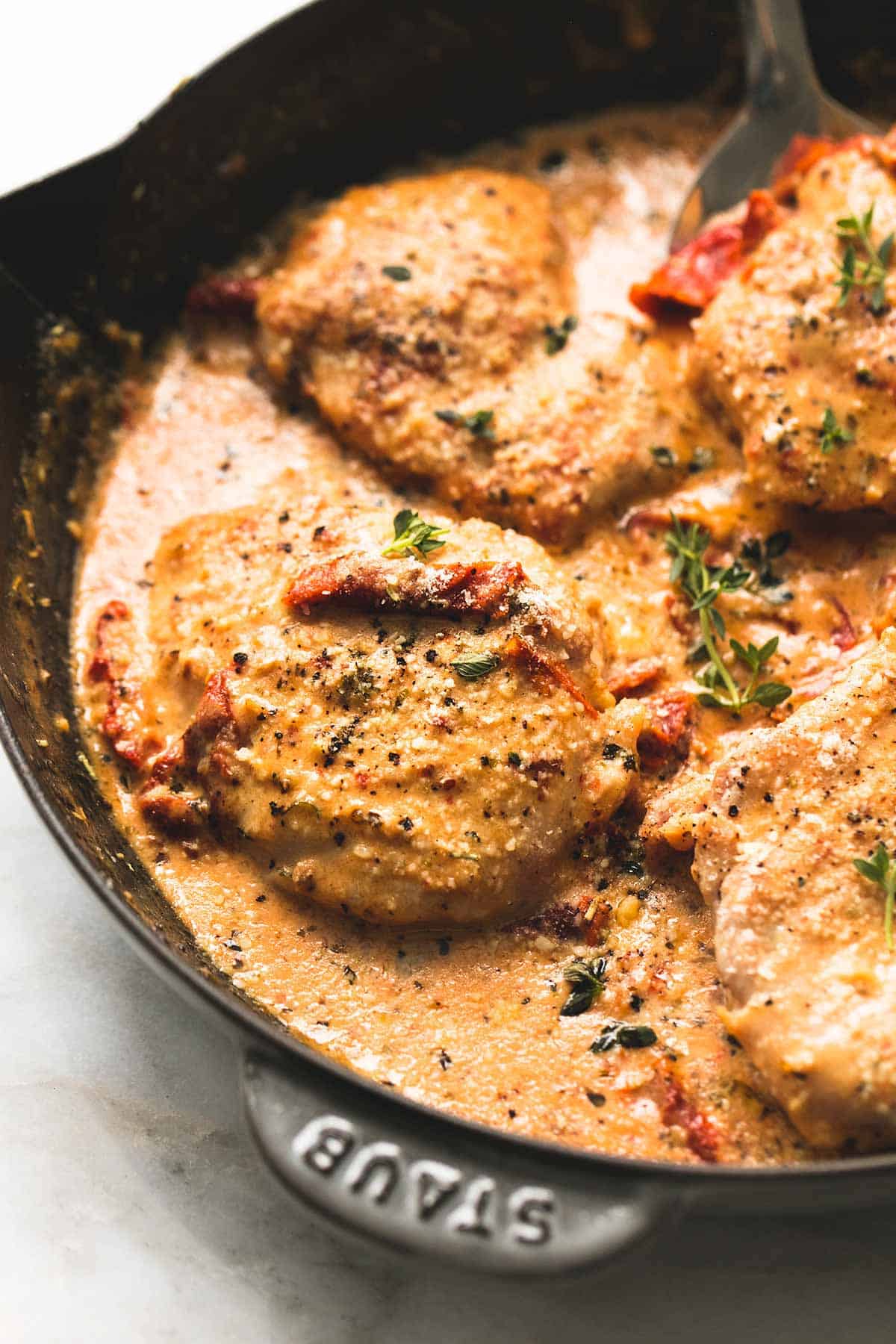 SKILLET CHICKEN IN CREAMY SUNDRIED TOMATO SAUCE – "Absolutely fantastic!! Fiance said it was the best meal I've made in weeks and so easy too!! I put his serving over pasta. He's requesting more sauce next time! I'm thinking I'll add some mushrooms like some comments suggest next time!" – Amanda
ONE PAN SPANISH CHICKEN AND RICE – "Made this for dinner and husband and daughter begged to have it on a regular basis!! We all loved it, and I especially loved how simple it was to make and it's only one pot!" – Mona
CATALINA CHICKEN – "This was awesome. The dressing is addicting. I've been using it on EVERYTHING.  I can't wait to make it again." – Stacey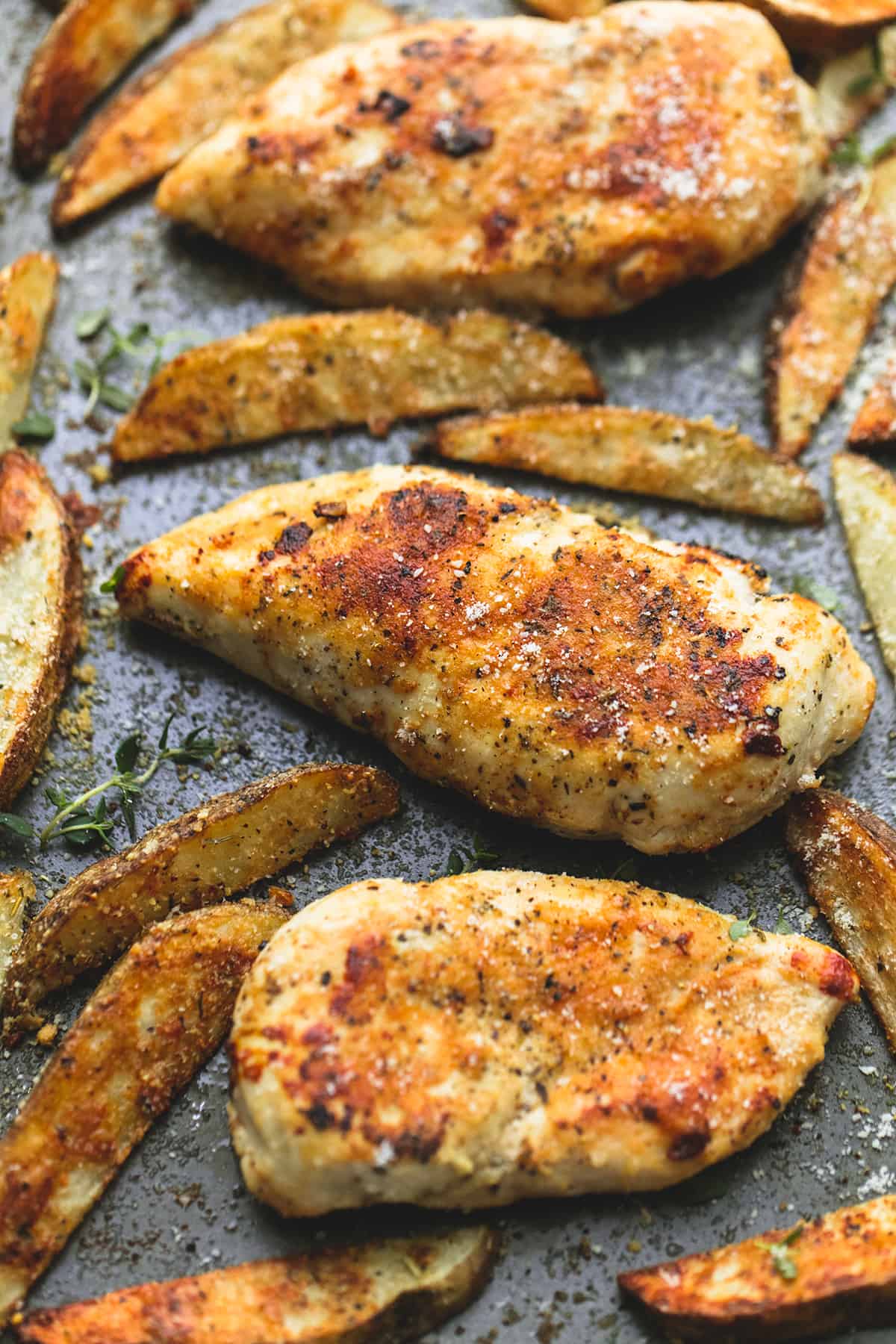 SHEET PAN GARLIC PARMESAN CHICKEN AND POTATOES – Tasty garlic sheet pan garlic parmesan chicken & potatoes made together on one pan! This easy and healthy sheet pan dinner will blow you away with its incredible flavor.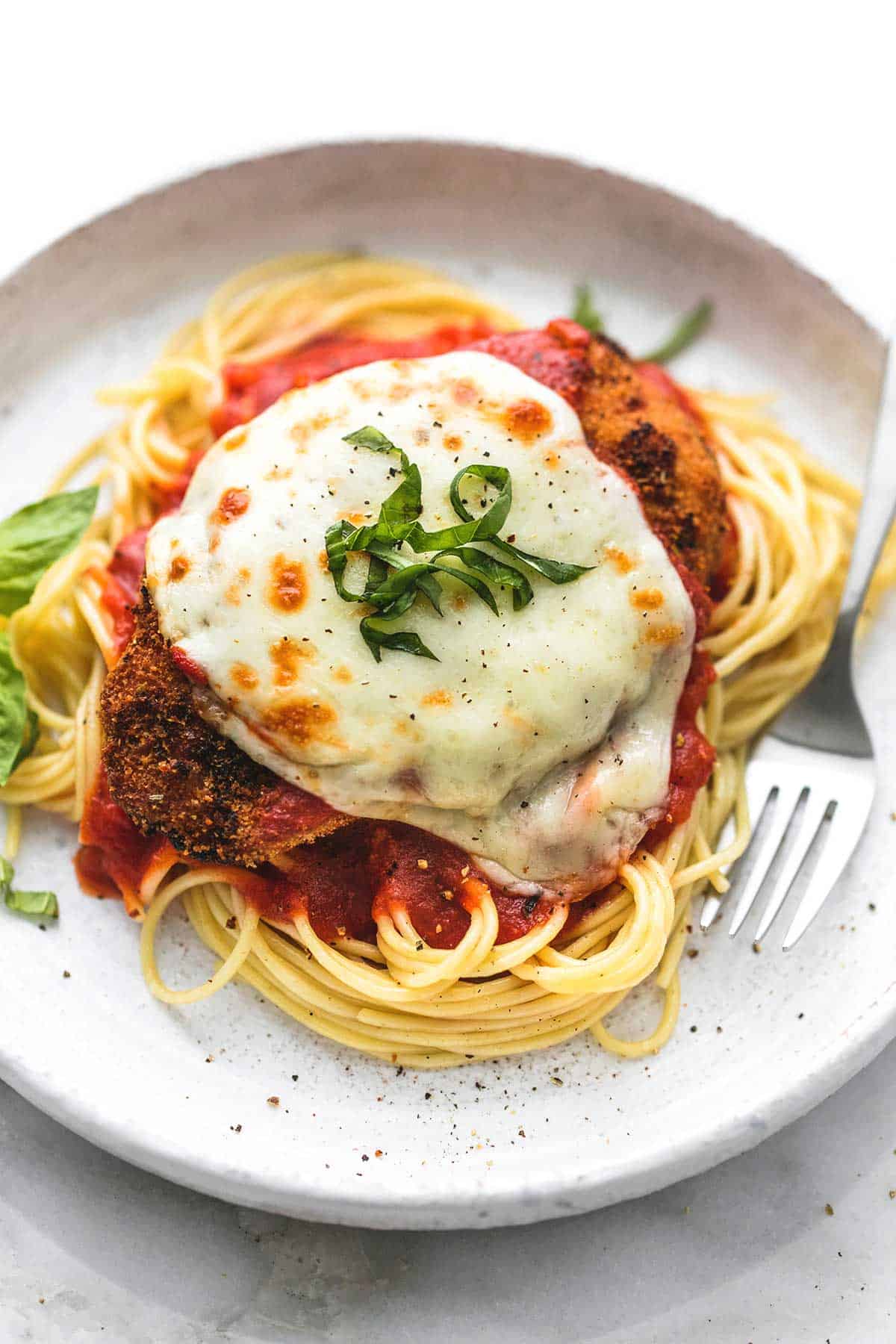 HEALTHY BAKED CHICKEN PARMESAN – "I made this tonight for my family. We loved it. The chicken was so tender and had great flavor. We will make this again soon! Thanks for the great recipe." – Ashley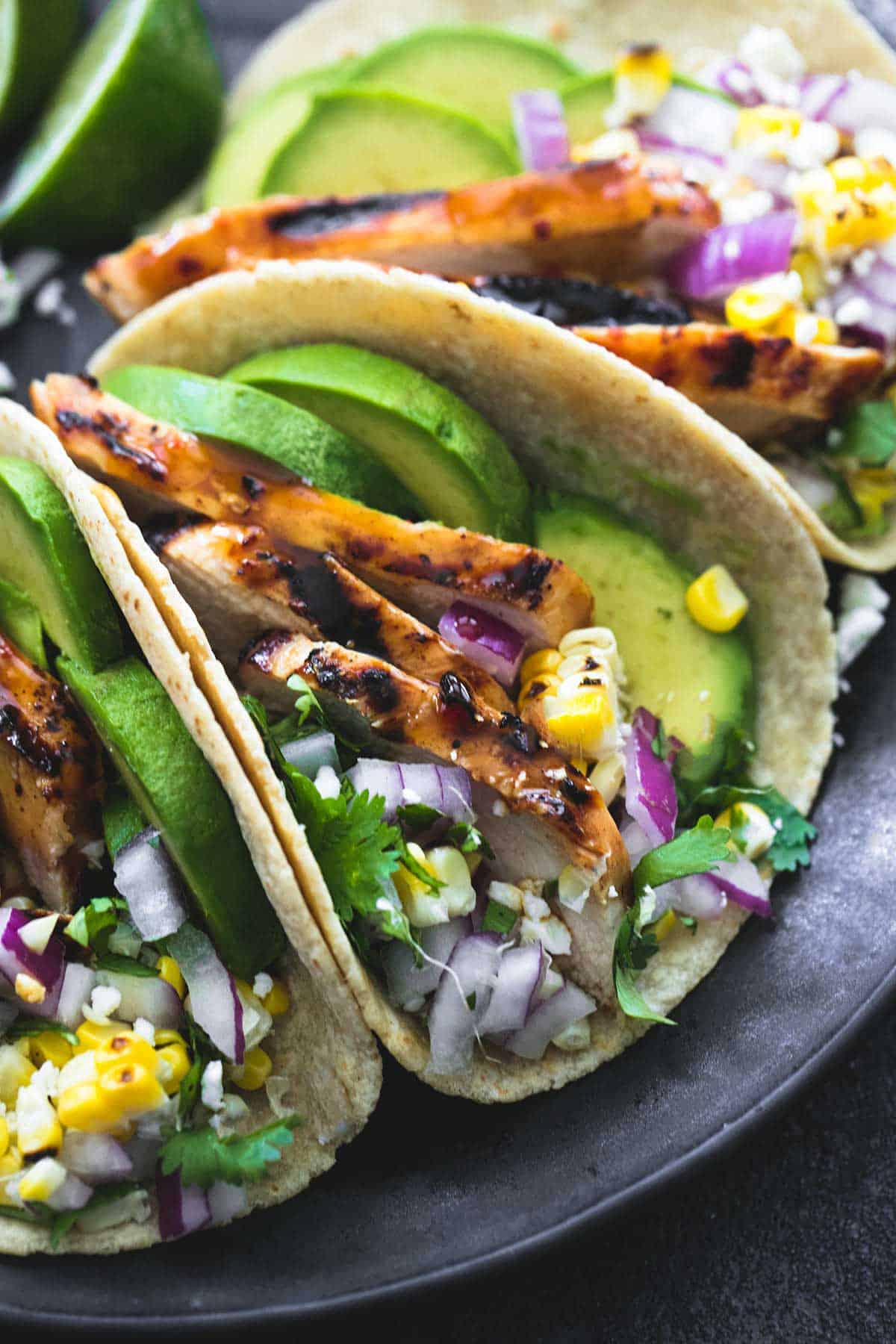 BEST GRILLED CHICKEN TACOS MARINADE – "First time I have felt compelled to write a review. Five stars all the way!! Absolutely amazing. By far the greatest taco I have ever had – even in restaurants. The flavors are incredible. My husband and I look forward to this meal for our "date night" at home with some drinks. Thank you!!" Anissa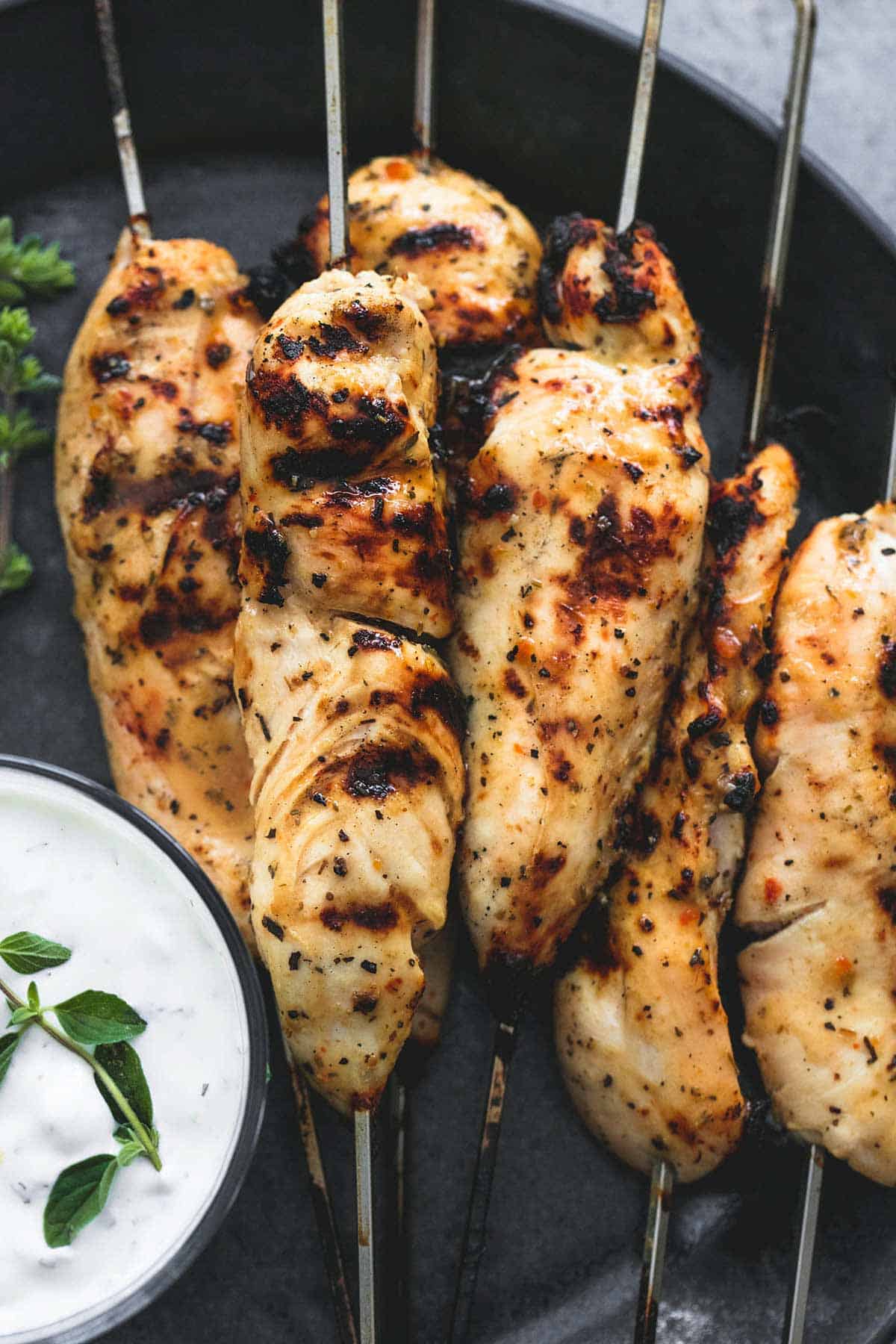 GRILLED CHICKEN SOUVLAKI WITH TZATZIKI SAUCE – "These were a big hit with the meat eaters in our family. I made the tzatziki with the same ingredients, but grated the cucumber without peeling it, as I like the texture. My son, who is pretty particular, asked me to make it again, just the same. Thank you!" – Vivian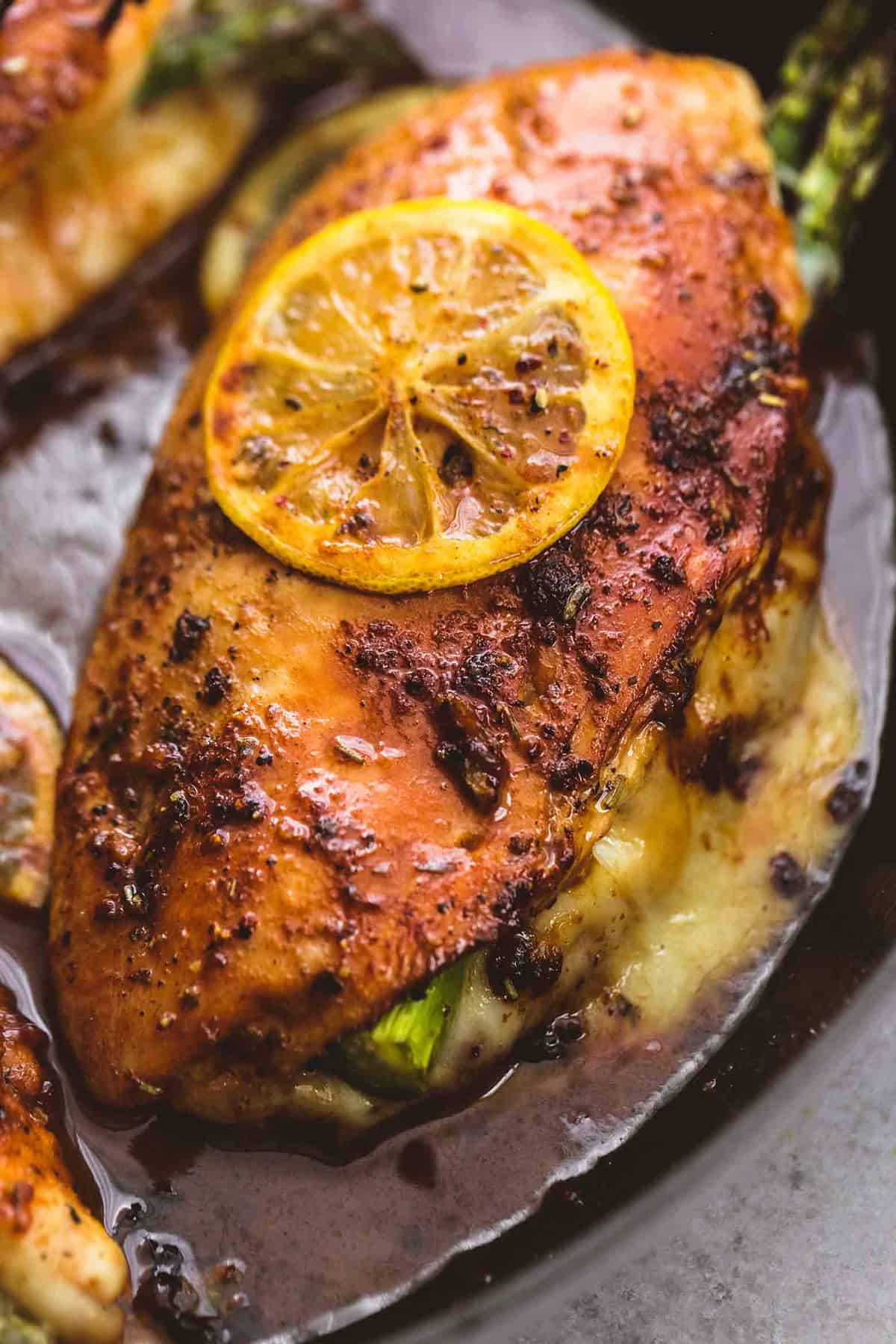 ASPARAGUS STUFFED CHICKEN – Savory lemon and herb seasoned chicken stuffed with tender asparagus and provolone and parmesan cheeses. This Asparagus Stuffed Chicken is incredibly easy to prepare, yet elegant and ready to wow anyone who tries it!
EASY HEALTHY BAKED LEMON CHICKEN – "Thank you for this quick and healthy lemon chicken recipe. I made it tonight and my family loved it. I also roasted potatoes along with the chicken in the pan and they were very tasty and moist. I will make this again!" – Rosie
HEALTHY SWEET AND SOUR CHICKEN – "This recipe was so delicious my whole family I loved it. Will definitely make it again. Definitely a five star recipe." – Cathy 
If you like this collection of Easy Chicken Recipes, you should check out my Thanksgiving Recipes, Apple Recipes, and Back to School Recipes!